You Are Browsing 'Money Saving' Category
Receding hair is something that affects over half of men worldwide, but this doesn't stop guys from worrying about it. Male pattern baldness is responsible for a huge 95% of hair loss in men and affects over half of the male population worldwide by the time they hit 50, with 40% of men experiencing some hair loss by the age of 35. Where and at what age you begin to lose your hair is down to the genes inherited...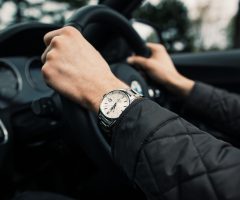 The cost of owning a vehicle and keeping it on the road comes as a shock to new drivers. Older vehicles break down frequently and can end up costing more than a much newer one that's in good condition. This is a lesson that new owners take on-board over time by listening to friends about their experiences. It quickly becomes clear that the cost of motoring has to be managed well to keep it affordable. Here...

Job satisfaction depends how content you are in your job. The happier you are within your job, the more satisfied you will be in your private life. Job satisfaction is not the same as motivation, although it is clearly linked. Finding the right job design will enhance your job satisfaction, performance and pay. With the current economy leaving employees worried about job security and possible redundancies,...