You Are Browsing 'Money Saving' Category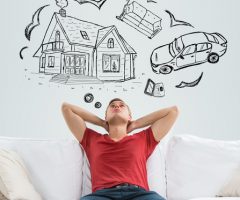 Raising money to put away into a savings account is no easy matter these days. If your loose change is not in the bank, you'll probably be tempted to spend it! If you're really serious about some money, you'll need to put the cash in to a savings account, this will help you build the savings that you really need for some future purchase such as: House or Flat New Car Holiday Family Rainy...

Frugal love doesn't sound very attractive does it, but romance on a budget doesn't have to equate to fake diamonds and gold plated jewellery. A tight budget moves the emphasis away from collateral and onto creativity, which can mean much more personal and unique expressions of devotion. So go on, try doing something original on February the 14th 2018. Here are a few very simple ideas to get you thinking: Make...