You Are Browsing 'Money Saving' Category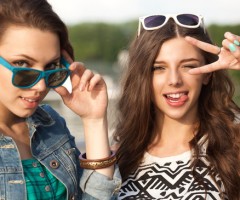 Gok Wan Yourself – DIY style! Experts have said that when we think we look good, we also feel good. Taking the time out of your day to put on clothes or put some hair products in your hair can make you look better and feel more confident. However, with the economic pressures facing us today, how can you continue to look good? Here are five tips for both men and women to help you look good without destroying...

House shares are an excellent way to save money on household bills and expenditures, however it's important to learn how to manage household finances, to avoid late bill payments and potential disagreements between housemates. If you've had difficulties with house shares in the past, or you're sharing a house for the first time, these tips from icount will provide you with the best information on how to...