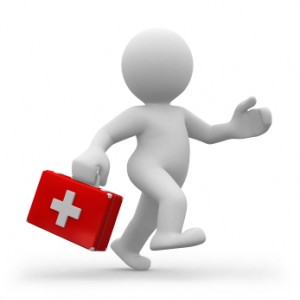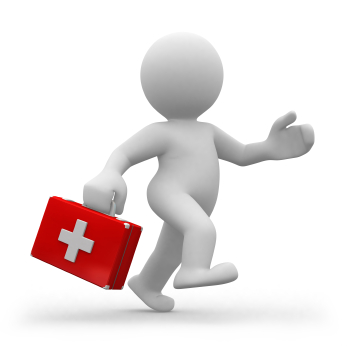 A health insurance provider that promises to revolutionise the way consumers in the UK access health cover has recently introduced a brand new product. In a shake-up for the health industry, the groundbreaking online product from Health365.com provides quick, convenient and affordable health cover from just £15 per month.
Consumers can choose health cover that best suits their needs from the comfort of their home in less than five minutes and with just a few clicks of their mouse. Developed to offer flexible cover to meet the needs of consumers up and down the country, the product is primarily targeted at those who do not have any health cover but want to take more control of their health.
Aiming to be the industry's most digitally-focused and innovative online product, the competitively priced brand, launched by Westfield Health, builds on over 90 years' experience in the health insurance industry.
Providing straightforward and honest modular health cover, Health365 offers a simple, quick and affordable way to manage all your health care needs. Why choose Health365? From as little as £15 per month you can select the modules that best suit your lifestyle and budget. Modules cover everything from health care expenses and diagnostics to consultation and even surgery.
Consumers are in complete control of their health insurance plan from Health365.com and they can also cover their partner and children by selecting one of a number of levels of Core Health Cover. Consumers are asked to choose at least one additional module to get their instant online quote. With Health365 no medical is required and there's no waiting period.
What's more, the amount consumers are expected to pay won't increase as a result of their claims history. Get a tailored health plan with Health365 and claim as soon as your cover starts; consumers don't even need to be ill to benefit.
The brand was launched following extensive independent market research, which revealed that 96 per cent of those questioned would be happy to purchase health cover online. Forty per cent of people asked used to have private medical insurance and said they miss the extra security it provided. With this in mind, Health365 will directly target the gap in the mid-market, attracting professional couples, individuals and families.
Jill Davies, Chief Executive of Westfield Health, said: "Until now, people could choose to have a health cash plan and/or PMI [private medical insurance]. Health365 will redefine the health insurance landscape by providing consumers with a flexible alternative."
It's an alternative that offers interest-free monthly payments as well as a massive 100 per cent cash back, up to set limits. For more information, consumers are advised to watch the informative series of videos on Health365.com. Offering an easy and convenient way to manage your account at any time of day, staff at Health365 will explain how to make a claim, check your balance and update your address details.
Staff are on hand to help, whether it's a simple enquiry about an online account or advice about a health claim. The company has also been ranked among the top five per cent of businesses for its service for the third consecutive year following a recent independent survey.
Should consumers need to make a health claim, it's easy to get started. Simply pay for health care treatment, keep your receipt and submit a claim to the site. People can also claim online by logging on to 'your account' or by downloading a claim form. Should you prefer to do things the old fashioned way the website can post a form directly to your door.