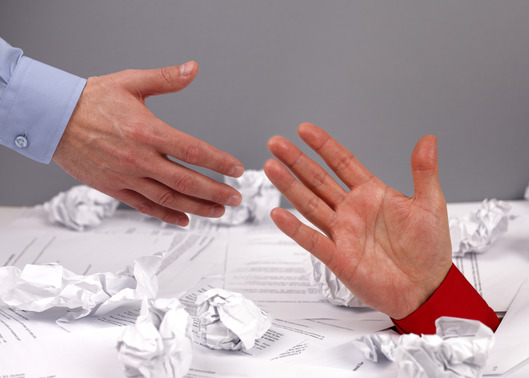 When struggling with unmanageable debts, many people may think the only way out is bankruptcy. However, there are actually several debt solutions that can help with unmanageable debts, and sorting out your own debt management plan is one of them!
Free debt-management
This is basically an informal agreement you make with your unsecured lenders, in which they'd be asked to accept reduced monthly payments, based on the amount you can afford to pay each month.
How can your own debt management help you?
By lowering your monthly debt repayments to a level you can afford, a debt plan can make your debts manageable once again. Because it's an informal agreement, it isn't actually legally binding – and it may provide a degree of flexibility if your circumstances change during the course of the agreement.
On the other hand, your creditors aren't legally bound to keep on accepting your lower monthly payments right up to the day your debts have been paid off – although they're likely to keep on doing so if they can see it's the best way for you to clear your debt.
Contacting Creditors Directly
If you feel confident about your ability to negotiate new repayment terms, you can set up a debt management plan on your own by talking to your creditors directly.
Many people, however, prefer to ask a for professional help, this way they can help you negotiate with your creditors on your behalf, handle distribution of payments to your lenders, and be there to answer any questions you may have throughout the duration of the plan. If your disposable income drops further, they may also be able to renegotiate with your lenders, asking them to consider further changes to your repayment plan.
There are some useful links how to get FREE debt help in a previous article titled "5 GREAT WEBSITES FOR FREE DEBT ADVICE".
Click the link below to read more:
www.youcouldsave.co.uk/5-great-websites-for-free-debt-advice
Either way, failing to repay a debt as you had originally agreed can affect your credit report, and this can make obtaining further credit harder and/or more expensive for the six years it stays on there. Plus, repaying any debt more slowly can end up costing you more in total, as the debt would have longer to accrue interest.
Is this solution better bankruptcy?
The answer to this question depends on your individual circumstances. Both debt solutions are designed to help people struggling with unmanageable debts, but they are very different.
A debt management plan is designed for someone who cannot afford their debt repayments but could afford to repay their debt (in full) if the monthly payments were reduced.
Bankruptcy is designed for people who won't be able to repay their debts in full within a reasonable time.
So, the question at hand isn't 'which solution is better than the other? It's more a case of 'which solution would be best for your debts?' It's a complicated question, and one which you should discuss with a professional adviser before you commit yourself to a particular approach.