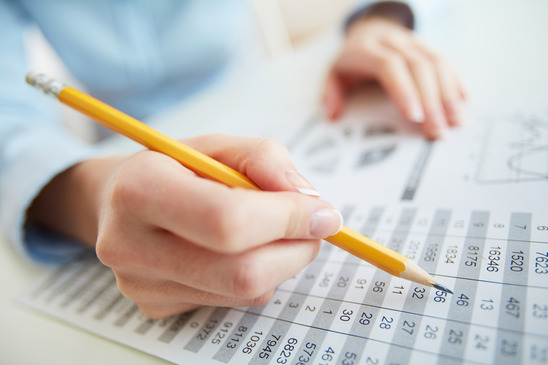 Borrowing credit can feel like a very daunting process if you're unfamiliar with what's involved.
Therefore, it's always good to know the basics before you go ahead borrowing money; by asking yourself and the lender questions, you'll both be fully aware of what is going on.
What is the ideal amount to borrow?
Although it may sound like a very simple question to ask yourself, the amount people borrow can often be their downfall. You need to seriously consider how much you need to take out, if you can manage with only a £2,000 loan, don't opt for a £4,000 as it's unnecessary. Furthermore, the higher the amount you borrow, the higher your interest rate. Another important aspect is to shop around for the best deal, don't just simply settle for the first loan option you're offered. You need to make sure it works for you and your needs.
How long do you need to borrow it for?
Despite the fact that loans may be a very convenient and a useful resource to utilise, you need to understand that the quicker you repay your loan, the better it can be for you. Not only does a quick repayment mean you don't need to keep paying interest to others, but it also means your interest rate will be lower. The longer you borrow, the higher it goes. That being said, borrowing for longer does mean more manageable monthly repayments, and lower APR.
Will the loan be secured?
Prior to borrowing money, it's best to know the difference between secured and unsecured loans. Quite simply, a secured loan means the lender will require some form of security before lending any money, such as your property or a car. However, an unsecured loan means no collateral is required for the transaction, meaning you aren't at risk of losing your house if you default on payment. Normally, unsecured loans are student, personal, or payday loans as they tend to be smaller amounts.
Is it flexible of fixed?
Not only do you need to know about secured and unsecured loans, but you also need to be knowledgeable about flexible or fixed interest rates when evaluating a loan. Broken down, a flexible rate means the interest on your loan can change and could go either up or down. A fixed rate is an agreement that is a constant – your interest rate and payment agreements will remain the same throughout the loan. A fixed rate is ideal if you're confident your circumstances won't change dramatically.
What fees are involved?
When you're taking out a loan it's always vital that you read the small print to ensure you don't misunderstand the deal you're getting. If you don't know every aspect of your loan agreement, you could get caught out by unexpected fees. In the end, any fees will add to the overall cost of your loan, and is something to bear in mind throughout the process.
Eligibility?
Another element to consider is your eligibility for the loan you've applied for; various factors can hinder your success. Major factors include income, age, credit rating, and residence – you need to be realistic about your likelihood of success when you apply. Also, if you've placed too many loan applications, you're at the risk of making the wrong impression and appearing desperate for money. Therefore, it is always best to check your credit score before each application to evaluate your own profile in the same way lenders see you and reduce the likelihood of rejection.
What is the APR?
APR is often a term we see, but have no idea what it actually means. Put simply, it stands for annual percentage rate, and basically indicts the yearly rate that's charged for borrowing money. Even though lenders are required to be completely transparent with the APR of your loan, make sure to ask questions if your APR doesn't match what's stated. You also need to keep in mind that more APR will result in higher repayments, and therefore a higher interest rate.
There is so much to think about when taking out a loan that many people don't give enough time and consideration to. To ensure you are fully comfortable with the loan you finally receive, make sure to totally understand what you want.
Finally, always check the representative APR before applying for a loan. The example provided by the lender has to dictate the offer which is applicable to 51% of individuals.
For Example:
4.3% APR Representative. Loan amount £10,000 for £185.32 per month over 60 months. Total amount repayable £11,119.20. Rate of interest per annum 4.3% fixed.