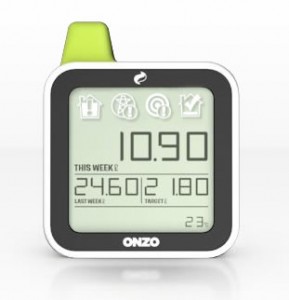 Almost a third of Brits adopt 'control freak' attitude to finances
For many households, paying the bills is enough of a problem in the current economic environment, let alone trying to add to our savings. But a legion of savvy Brits claim they have managed to do just that by embracing their 'control freak' tendencies and saving over £500 in the past year by making just a few simple changes, according to new research released today by energy provider Southern Electric
Thirty per cent of Brits describe themselves as 'a control freak' when it comes to controlling their finances, with a further 34 per cent 'a wannabe control freak'.  Taking more control means that approximately two thirds regularly monitor incomings and outgoings via online banking, 43 per cent make use of money comparison websites, over a third work to a personal budget and one in ten take heed of their energy consumption.
In fact, 42 per cent of people have more control of daily living expenditure than five years ago which is good news for the men out there, as over 16 per cent of women find someone being in control of their finances an attractive attribute.
However, it seems this change in lifestyle is far from simple, with 23 per cent of people saying the lure of expensive lunches and coffee hinders their savings.  When it comes to regular bills, nearly 40 per cent of people said it is utility bills that cause frustration as they feel out of control of when it comes to how much they'll be paying.
Independent financial expert Alvin Hall said: "As the economic landscape across the UK continues to look tough people are trying to get greater control of their spending, cut costs and save money. By implementing a few simple changes to their daily lives, and taking more control of all areas of spending, this research shows that people can potentially save hundreds of pounds.
"The research from Southern Electric shows that 43 per cent of Brits make the most of money comparison websites and 64 per cent of Brits use online banking to monitor their money spending habits, identifying where they are overspending and where they can potentially save money. So why not the same for our energy spending habits?"
With less than 10 per cent of Brits currently using energy monitoring devices to actively control their energy bills, Southern Electric has launched iplan which will provide the real time and historic information they need to change the way they use energy.
iplan is Southern Electric's revolutionary new energy product that lets users take control of how much energy they use and when they use it. iplan delivers smart energy features to customers putting them in control, combining the latest technology with energy saving tips to help cut down bills. By setting energy targets, users can reduce energy consumption and save money, tracking their progress in real time.  Comparisons can be made with energy usage over a distinct period, or with other iplan users.
Ray Smethurst, Head of Product, Southern Electric added: "More and more people across the UK want more control over their finances, and they see their home energy as a key part of that.  We've developed iplan with this in mind, giving our customers new free tools to transform the way they use energy, reduce their bills and make a difference to the environment in the process.  Using the iplan smart energy kit puts savings of up to 20%* (approximately £200 per year) within reach."
iplan is exactly the same price as  Southern Electric's standard energy product with the smart energy kit and unique online tools included free of charge. Users are then requested to sync the device with a computer to create an online account and set up the compatible software. It is simple and easy to use.
For more information call 0800 980 8991