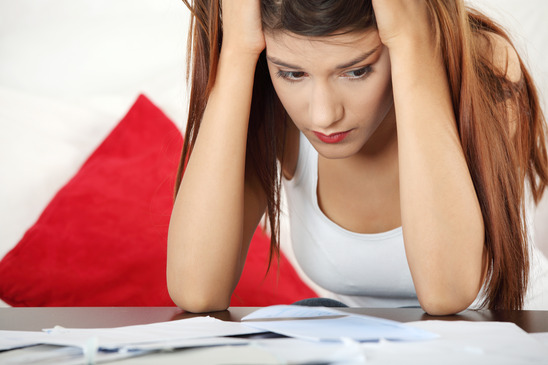 An astonishing nine million Britons are living with serious debt problems according to a Money Advice Service (MAS) report released in November of last year.
In some areas of the country, more than 40% of the population are struggling to repay their debt. However, there are a number of schemes and products available to help these affected parties escape the red and work their way into the black.
If you are struggling to repay debts of more than £12,500 then you may be able to qualify for an Individual Voluntary Agreement (IVA), designed to help streamline repayments to creditors (the parties to whom you owe money). If the creditors agree to the terms of an IVA, a new, lower repayment plan could direct your debt in a more affordable manner.
An IVA can help you become debt free in 5-7 years depending upon the circumstances of the debt and whether you are able to release equity from your property. The debt is paid off in one simple monthly repayment, allowing you to budget more accurately and effectively.
The reorganising of your repayments as determined by the IVA could see you benefit from favourable terms and be responsible for a lower level of total repayment. The terms of the IVA will be drafted up by your insolvency practitioner, someone like In Control to give an example, and sent to your creditors to be considered and agreed upon before being signed by all parties.
An IVA can be altered partway through an agreement if the circumstances of any of the parties changes significantly. Again these changes must be agreed upon by all parties before coming into effect.
Once this IVA has been signed by all parties, it becomes legally binding and all parties must adhere to it at all times. As long as you keep to the terms of the IVA, your creditors can no longer pursue you for the debt or take further action against you. Creditors may be inclined to accept a lower level of total repayment over the fixed period of an IVA due to the legally binding nature of the agreement, which they will see as a guarantee.
There are further parameters for debtors who have entered into an IVA must adhere to as to not break the terms of their agreement. If you receive a lump sum of cash during the repayment term, then you will be required to pay this in part to your creditors.
Read more HERE: www.gov.uk/options-for-paying-off-your-debts/individual-voluntary-arrangements
Are you Eligible?
Minimum debt level of £12,500
Money owed to at least 3 creditors
Minimum disposable income of £125
Benefits of an IVA
Debt free in 5-7 years
One single, simple monthly repayment
Interest and charges frozen
Creditors can no longer pursue you or the debt owed
So if you feel as though you are trying to catch sand when repaying your debts, then a bespoke Individual Voluntary Agreement may be the perfect solution for you.