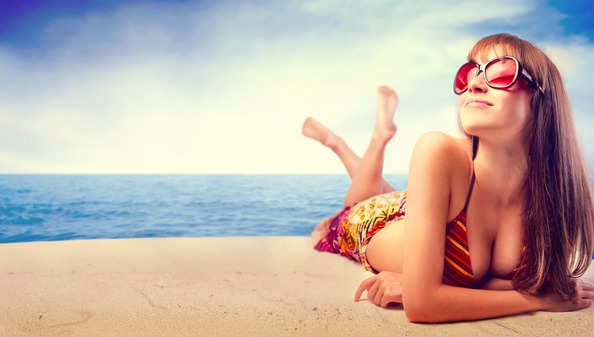 We all dream of jetting off with our family or partner to a distant shore where we can relax in the sunshine, but with rising prices all around us on food, fuel, and everything else, many of us are feeling as if we can't afford to take a holiday.
Deals are still about on flights and if you're careful and follow a few tips, you might be able to keep the cost of your summer holiday much lower than you'd imagine. Airlines and tour operators are desperate for people to go away on holiday and offer some very attractive deals.
Search easily with database searches
Use the "cheap flight comparison" type websites to easily search through all the deals on offer on a variety of different sites. They're programmed to look at these based on the travel date and destination that you give them, and can fish through and find the cheapest deals available from the different airlines.
When to Travel
Because most people prefer to travel on the weekend, if you book your flight for mid week, it can be cheaper than if you book the more popular weekend travel times. The same can occur if you look at flying times during the day. If you book a flight that takes off and lands during the daytime, it is often more expensive than one which takes off and lands during unsociable hours such as the middle of the night. It is also worth noting that travelling during popular holiday seasons (school holidays in particular), can increase prices so these are best avoided too.
When to Book
This might seem a little strange, but because most people sit down to book their holidays on a weekend when partners can look at things together and take their time, airlines and flight companies often keep their prices up during this period and then drop them to a lower price in the middle of the week when less people are using their websites to book flights.
Sign up for special offers
Many airlines and other companies who sell flights offer newsletters which you can sign up for. These often advertise special deals, price reductions and member's only deals. Many of these deals are short lived or limited to just a set number of places, so by signing up for the newsletter, and checking it as soon as it arrives, you can sometimes be lucky enough to make superb savings.