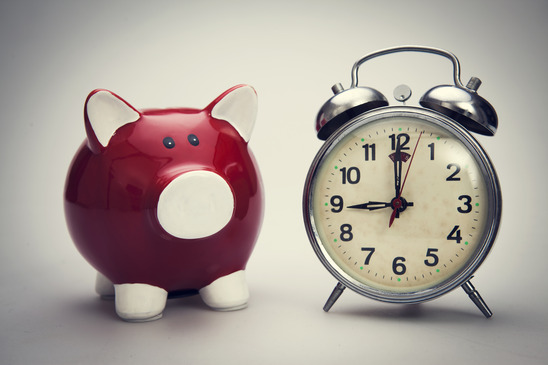 Did you manage to cut back on some unnecessary spending in 2014? If you have, then you may be able to save even more money this year.
Here are some simple money saving tips to consider if you want to save even more money in 2015
Buying Clothing
If like me you love brand name clothes, you'll know how expensive they can be! Why not try and buy all of your clothes from car boot sales this year? I implemented this idea this in 2014 and I would class myself as pretty fashionable! Well I am often being complimented on my smart appearance! I have a FULL wardrobe of named shirts, jumpers, coats and shoes. I even bought my summer t-shirts and shorts for this season. (I am wearing my leather flight jacket £8 in my profile. These go on eBay for £200 Plus!) Also walking around the boot fairs kept me fit. I walked over 100 miles car booting last year according to my pedometer.
Save Electricity
Electricity bills can quickly pile up so make sure you turn off lights and other electrical devices when you're not using them. Do you wince when the electricity bill arrives each month and you see the cost of your electricity usage? It's not normally the person who pays the bill that turns the heat up and leaves the lights on without thinking about the cost. I remember my Dad always telling us to turn the lights off when we left our bedrooms or used the bathroom! (he turns mine on when he visits as payback now!!) It's easy to adjust the thermostat instead of putting on a jumper isn't it?!. Perhaps offer a share of the savings to the guilty party (kids, wife, husband) if you can reduce the electricity and gas bill next quarter!
You can also go the extra step to weatherproof your home for greater energy efficiency by installing weatherstripping around windows and doors and adding extra insulation in your attic and in exterior walls.
Shop Around For Cheaper Insurance
This is pretty much common knowledge to most but insurance companies often change their rates each renewal, and you're advised to compare life insurance, car insurance, and other types of insurance rates regularly. You can call different insurance companies get individual quotes, but this can take quite some time. A better way to shop around for coverage is to use price comparison websites. With these websites, you can compare insurance quotes as well as other financial products.
Food Shopping
I saved a fortune of food in 2014 just by changing my purchasing habit. I cut out my weekly shop to doing in daily or every other day if I was too busy. This was either on the way home from work or in the evening. Buying daily and from the discount section before the stores closes, I was able to eat a healthy meal for a little as 09p- £1 per day. I often posted pictures on Twitter of these superb meals which are all home cooked.
TIP: Get to know the staff, be nice to them, and they will look after you!!!
Fill your freezer with bargains,  mine is full of meals under 50p and I use eat meals for the days I cannot get to the bargains section at the supermarket. (keep the freezer food moving or it may become unusable.  Try not to food shop when you're peckish as it's easy to be tempted in to buying snacks you don't really need!
Reduce your waste and and start a rubbish diet – You Could Save:  Food waste in the UK – Great British Waste Menu
Discount codes and coupons – You Could Save: Supermarket Savings – Print Discount Coupons To Save On Food
You may have thought that you have trimmed your monthly expenses down as far as you can. However, you can start applying some of the strategies and tips listed here to enjoy even greater savings on your monthly expenses.