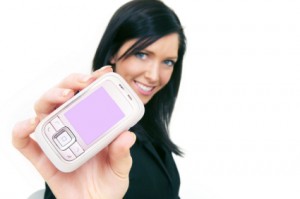 These days' mobile phone users want the freedom to choose what network they use in their phones and will find a company to unlock the handset so they can use any chosen network provider. Network providers generally lock non contract handsets because the cost of the phone is subsidised by the call tariff. Unlocking a mobile phone will give you the freedom to use any network you choose.
Nearly all mobile repair centres have the very latest unlocking equipment and can unlock a wide range of phones. The majority of which can be unlocked while you wait. Manufacturers are always changing software so some phones can take a little longer to unlock.
Prices do vary these days from £5 upwards depending on the make and model. Most phone unlocking should cost no more than £10-£15. iphone and Blackberries and any HTC phones running either the Android or Windows Mobile operating systems are the most expensive, these generally cost  between £20-£25 to unlock.
I bought the new iPhone earlier this year on PAYG, it was only available on o2 at the time, I passed down my old phone to my son but unfortunately it was locked to Vodafone. By unlocking it I was able to buy another o2 sim card and utilize the o2 to o2 tariff rather than cross network between o2 and Vodafone which would have been very expensive.
Repairing a Mobile Phone
When you run in to repair problems with a mobile phone replacing it can be very expensive depending what the fault is and how current the model is. Find out how much a repair will cost and work out if you would be better replacing it for new and then getting it unlocked.  Most shops that unlock mobile phones do repairs as well so you might even be able to trade it in for parts or have an option to buy a good second hand model. The local mobile repair shop to me does all of this and also repairs PC's, Xbox and PS3.
The most common fault with phones is when people sit on them and crack the screens and the old favourite which is water damage. You might want to consider taking insurance out on your next phone especially if you have chosen something like the Apple iphone. When I had a problem with my iphone earlier this week o2 suggested I made an appointment with an Apple Centre in Brighton before the warrantee expires. They replaced it without any problem; I was so impressed with the service.