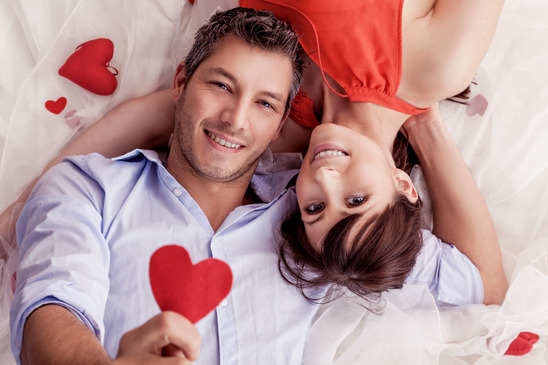 Frugal love doesn't sound very attractive does it, but romance on a budget doesn't have to equate to fake diamonds and gold plated jewellery.
A tight budget moves the emphasis away from collateral and onto creativity, which can mean much more personal and unique expressions of devotion. So go on, try doing something original on February the 14th 2018.
Here are a few very simple ideas to get you thinking:
Make a video message
Why not make a loved one a personal video message. You don't have to be a film star or have expensive video editing software to do this. Just talk from the heart in to the camera explaining why you like this person, their qualities and your wishes for them in the future (anything from the heart). There are plenty of phone applications which enable you to forward this on to them. I often send greeting type video messages to my girlfriend using YouTube, WhatsApp and Facebook Messenger. The beauty of sending a video message is that it is something that will mean something forever and just not for Valentine's Day.
Breakfast in bed
Spoiling a loved one doesn't need to cost the earth and what better way to pamper your partner with a luxurious breakfast in bed. Plan the menu in advance, taking advantage of any personal favourites your loved one has – champagne, eggs and smoked salmon might be the traditional luxury, but if your partner doesn't like fish or doesn't really like alcohol then it won't go down very well! Handmade cards are always a winner and the music selection should also play an important role.
Revisit the first time
Planning a secret outing to the place where you first met has to rate high in any romantic stakes – whether you choose to go clubbing at the same venue, dine at the same restaurant, stroll in the same park, or get tickets to the same festival, dress up the experience and add a further memory to the first place you met!
Get creative
Crafts are all the rage and the sentiment always has and always will be: it's the thought that counts rather than the price tag. Get creative and make a card, create a photographic montage of your life together, paint a picture or write a short poem. You may have heard of an application for smartphones and tablet users called "Pinterest", if not download it as you will find thousands of craft ideas for Valentine's Day. Just use the search feature and keyword "VALENTINES IDEAS"…. There are hundreds of craft ideas with pictures to help you get creative!
Moonlit outing
Take advantage of the romantic (and free) atmosphere of a moonlit evening – choose a special location, take a picnic, lots of rugs and cushions and gaze at the stars. (Don't take too many or he or she won't need to cuddle up to you!)