Learn To Love DIY on a Budget!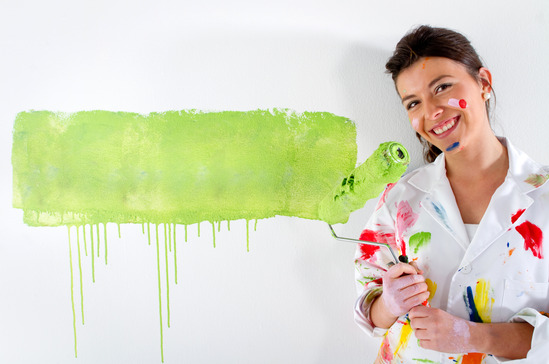 Many people who want to climb further up the housing ladder are staying put in their existing homes as they just cannot afford to move.
With this realisation, many are taking a fresh look at their existing properties and asking themselves how they might go about making them a more comfortable and functional place to live in.
There are plenty of great offers available if you willing to scour the internet. Now is a great time to make improvements to your home, hopefully adding value to your property too!
Home improvements typically fall into one of two categories:
Structural Improvements
Structural improvements perform better as an investment; either saving money by reducing the running costs of a home or by adding to its resale value.
Structural improvements include:
Extending a property
Improving on its initial construction
Making it more energy efficient
Renovations like this include the installation of:
New doors and windows
Improving loft insulation
Adding cavity wall insulation.
These types of projects will HELP:
Reduce the energy that is needed to maintain a warm and comfortable living environment in your home.
Reduce household bills
Cut your C02 emissions
Make your life more eco-friendly.
Save money on an on-going basis
Increase the value of a property and reduce the time it may take to sell.
Cosmetic Improvements
Cosmetic improvements inside the home are cited by estate agents as having the biggest impact on the sale of a property.
The on-going excitement surrounding home improvements TV shows has led people to expect very high levels of finish so if you are looking to add value you will need to adhere to this professional standard!
Five affordable ways to spruce up any dreary room in your home
When you are renting a home or have your first mortgage, you may not have money to completely remodel. However, there are ways to spruce up your home without breaking the bank.
1: Paint a wall or two
Painting is continually touted as an inexpensive way to spruce up a room. But if you truly want something different, don't just paint all four walls the same colour. Paint two walls or paint all four, but paint two of them one colour and the other two a contrasting colour. Get creative with your painting and do stripes or circles. There are many fun, creative and colourful ways to spruce up a room with a bit of paint.
2: Switch out your lighting
A dark room seems dreary and in need of a bit of cheer. Help it out by switching out the lighting in the room. Brighten it up with bright lights or simply rearrange your lighting to emphasize the positive attributes of the room.
3: Revamp what is already yours
If you have furniture but it's starting to look ratty, fix it up. It's not hard to sand down a painted chair and re-paint it. A few smartly placed screws or nails can firm up a shaky leg and you will have a like-new chair again with a very small investment. Purchase an inexpensive cover for your couch and place a couple colourful throw pillows on it to make it look new.
4: Use Freecycle
Freecycle is a great site where owners can post information about items they no longer need or want but are still serviceable. Check here first if you can't simply rework your old items.
Read this article about my gardening project using Freecycle. Bag yourself something useful while helping the environment
5: Buy cheap
If you are in real need of different furniture, hit the charity shops. Keep your eyes open for items that may require a little bit of work but will be beautiful in the end. For instance, that old looking dresser in the corner will look fabulous with a new coat of paint and new dresser pulls. You can score new items for your home as well as helping out your favourite charity.
Just because you are on a budget does not mean you can't have a beautiful home. Use these tips to use your money wisely and have a new, fresh look with very little money invested.
Useful resources For Ideas: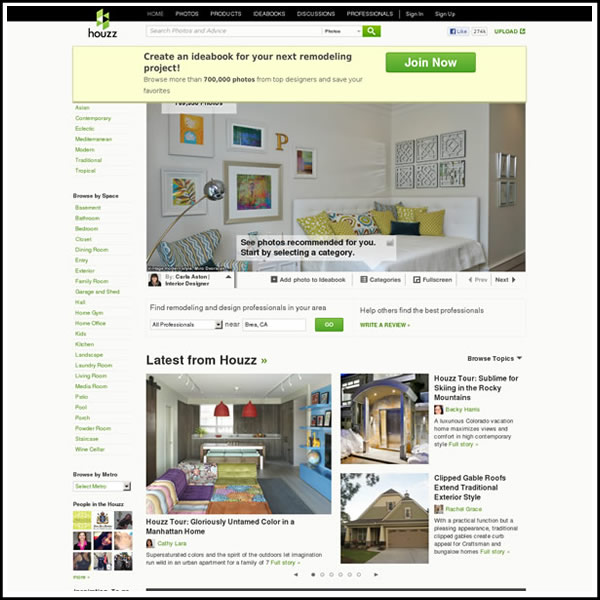 www.houzz.com – houzz is a collaborative platform for home remodelling and design. The houzz website or mobile app joins homeowners and home professionals together in a uniquely visual way. The only downside is you won't be able to tear yourself away from it. It is certainly one of my favourite mobile applications this year. Make sure you follow houzz on Twitter for some great DIY tips @houzz  Or you can find houzz on Facebook at www.facebook.com/houzz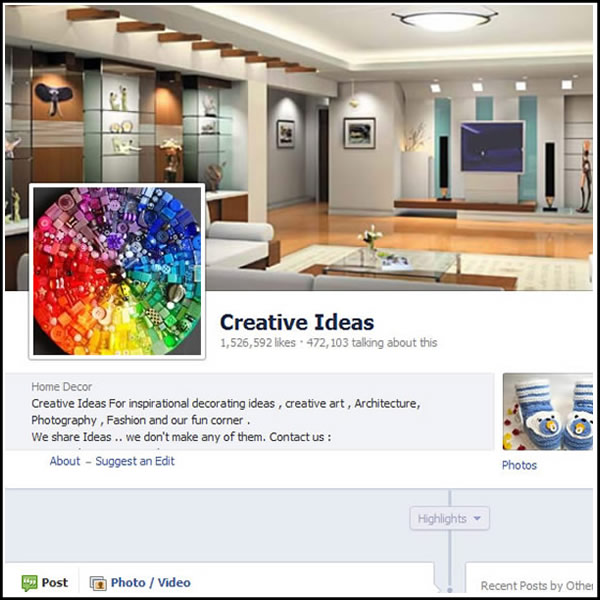 www.facebook.com/CreativeIdeass – Creative Ideass (yes double s) for inspirational decorating ideas, creative art, architecture, photography, fashion and fun. Over the past year I have seen some pretty cool ideas I would like to try at home and I am sure you will too. Go check out this Facebook page and join the 1,500,931 other people who clicked LIKE!