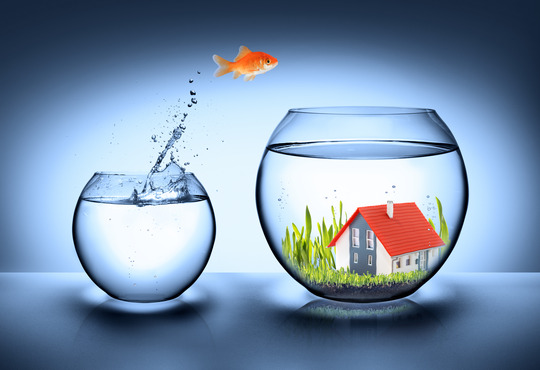 Living in the capital is an exciting prospect: there are more jobs, more shops, it's where everything goes on. However, living in the Central London can be pricey, so it's worth thinking about widening your search to areas on the outskirts.
Even when combined with travel costs you're still likely to save money by escaping the centre, and there's also lots of other benefits.
Teddington is a great area to move to as it avoids the costs of central areas, whilst still being within easy reach of the centre. It is a mostly residential area south west of London, and is less-congested than many districts, making it a quieter and more comfortable place to live. It is very much a family oriented area, with leisure centres and parks being features of the area.
Here are five things you need to know about Teddington…
1:   It has great transport links
Teddington is a train journey away from London's Waterloo station, and there are also plenty of buses serving the area. It takes approximately 36 minutes by train, which is barely enough time to read the Metro. Easy.
2:   It's cheaper than the living in the capital of London.
You get more for your money in Teddington, with family-sized houses being considerably cheaper than those in neighbouring Richmond. There are some beautiful houses on the market in this area as well, so there's bound to be something for everyone.
3:   There's plenty to do.
Although not quite in the centre, there's still plenty to do in Teddington, with Bushy Park being a particularly interesting part of the area. Bushy Park is the second largest of London's Royal Parks and is host to a number of events throughout the year. It's the perfect balance of lush scenery and relaxation, and there's even an onsite café if you're in need of a cup of tea.
4:   You can still have a night out.
Think being on the outskirts means being out of the action? Think again. Teddington has a number of restaurants and bars to suit both families and party-goers. That's food and entertainment on your doorstep. Don't mind if we do…
5:   Even sports fanatics are catered for.
Sports fanatic? Teddington has its own sports centre and rugby club, which offer activities for both children and adults. There's plenty to choose from, so you won't have to travel far to keep up with your hobby.