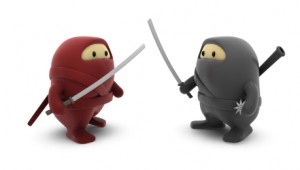 The face of consumer spending is changing. Security of money is paramount and consumers, whilst tightly protected when making a retail transaction, are unprotected outside the retail sphere. Similarly, sellers need protection to know for sure that they'll get paid. A revolutionary new service, transpact.com, is leading the way to safeguard payment for consumers and sellers, ensuring good business practice.
Currently, by paying up front for a service or goods you could fall foul of a flawed system. We have all heard stories of cowboy builders, rogue traders, sub-standard wedding receptions and the plunder of holiday home deposits. There is always the option to take the matter to court, but this involves significant time, money and irritation, and without in-depth documentation of the agreement, this time-consuming route could prove fruitless anyway.
Newly launched FSA-registered Transpact is set to change the world of purchase practice. Through its website www.transpact.com, it is now possible to ensure that buyers always receive exactly what they were promised or are guaranteed to get their money back. Additionally, sellers are guaranteed to get paid 100%.
In the initial stages, both sides of the transaction agree, through the Transpact site, a simple legally binding contract. Payment is then made by the buyer to Transpact and stored in an independent 'escrow' account. These funds remain untouched, accruing interest, until all aspects of the original contract are met, then they are paid to the seller. Should the service not be carried out to full satisfaction, the money is paid back to the buyer, or if disputed, a pre-appointed referee settles the dispute under the power of the 1996 Arbitration Act.
Each Transpact transaction, however large or small, costs just £2.99 for buyers and sellers, providing the only current means of doing business with all individuals and tradesmen that guarantees you receive the service or goods you were promised. And for the seller, guarantees 100% full payment.
With money tight and an economy which is still uncertain, Transpact is a guardian and protector of your money, ensuring all sides are fully satisfied with the outcome of any transaction.