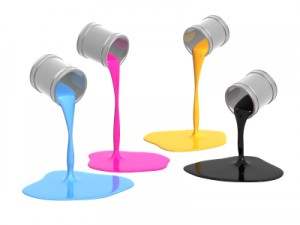 Brits paint the equivalent of Great Britain more than 200 times over according to new insight from Homebase. This is the collective distance of 50 journeys to the moon and an average of 36 rooms per person during their DIY lifetime. The research into the nation's DIY habits was conducted to mark the launch of Homebase's Value range, a collection of more than 300 budget home essentials and money saving products covering DIY, gardening, home and decorating.
Half of Brits surveyed say they would decorate more if it was cheaper, with one in six admitting they have never decorated a single room in their life. People can now decorate without having to worry about the cost with the new Homebase Value collection of budget essentials including 150 items for under £5. The range aims to keep the cost of our love of DIY and gardening to a minimum, encouraging people to pick up a paintbrush or trowel and not worry about the pounds.
The survey showed that there are certainly some rooms that get more attention than others and the living room comes out as the real favourite. More than 50 per cent of people questioned said it was their favourite place to decorate, while the hall or landing were most frequently neglected.
Simon Yeomans, category marketing manager for Homebase comments: "Our research proves that the nation truly has a love for DIY. Almost ten per cent of people questioned would rather be decorating than socialising. We want people to feel inspired and know that they don't need to spend a lot. By introducing an affordable range of good quality basic items, we hope more people will be encouraged to transform spaces in their homes and gardens".
The research also shows a switch in the more traditional gender roles in British homes, with 51 per cent of women now taking charge of DIY and decorating. In many cases it is due to the man of the house handing over control, with a quarter of men (25 per cent) saying they get their wife or girlfriend to deal with the household DIY.
TV presenter Terri Dwyer, who has madeover more than 200 homes in 60 Minute Makeover says: "Giving your home a more homely feel certainly doesn't need to cost the earth. There are lots of ways you can brighten a room on a budget. A splash of white paint brings a fresh, clean feel to a room while basic accessories bring warmth and a homely feel to any house. With the basics now available at affordable prices, there's no excuse for not dusting down the overalls and getting stuck in. You can use the money you save to be extravagant elsewhere".