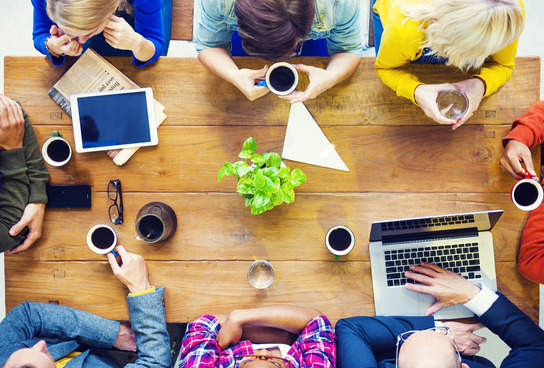 Over the last few years, British consumer confidence has been at an all-time low and as such, businesses aimed their marketing strategies at people who needed to be pushed in the right direction to feel confident enough to part with their money.
Recently we have witnessed a boost in consumer confidence in Britain and this could have an affect on the marketing strategies that businesses implement.
It is vital to ensure that a marketing campaign will be effective and this will change throughout the business year, as aims and other factors such as a boost in consumer confidence come into play.
Now that consumer confidence is up, businesses will need to adapt their marketing strategies to aim to a different type of consumer in order to be effective. That might mean bolder marketing strategies. Glossy brochures, banners, promotional balloons.
Now that consumers now feel more confident about making purchases again, businesses will need to rethink their marketing campaigns to ensure that they are aiming them at the current market. When consumer confidence rises, a marketing plan will need to be adapted to cater to that change.
For example, businesses have been pushing sales and money-off deals for the past few years and now that three quarters of British consumers now claim they are no longer concerned about trying to live within their means, the focus of marketing strategies needs to come away from enticing consumers in with a deal and instead trying to make more money per purchase.
If consumers feel more confident about buying products, businesses no longer need to tempt them in with things such as loss leaders and discounts. When people are willing to spend, your marketing technique should focus on how to get as much money from your customers as possible, rather than simply trying to get people in the door. An example: furniture companies can alter their marketing tactics to tempt people to buy a new cupboard to match their new bed rather than have to throw the new cupboard in as part of the deal to get customers interested in buying a new bed in the first place!
A boost in consumer confidence means that businesses such as phone companies can begin to change their marketing techniques from trying to keep up with the competition – by offering free phones with all the trimmings with every contract – to actually trying to make money by offering good deals without giving so much away.
As consumer confidence dipped, so did sales and in an attempt to draw people back in through the door, businesses began to give away products at prices that meant they broke even or in some cases, lost money. The idea behind this tactic is that once the market turns around again and consumers are ready to start spending, they will return to the businesses that they are familiar with. Which, in many cases, are the ones that gave them things when they couldn't afford to overindulge in spending.
Whether consumer confidence is up or down, adapting a marketing plan in order to work alongside the current consumer market is vital and with confidence increasing, many businesses are scrambling to make the necessary changes. After all, who would you buy from? A company that continued to value your custom when times were tough or a company you simply couldn't afford to use for years?