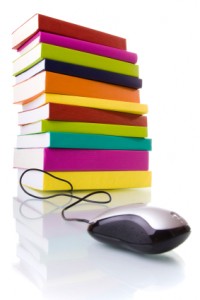 Thinking of becoming self-employed? If so, choosing a trading name, setting up a bank account and ordering your stationery is just the start.  There will be a myriad of other things you'll need to organise.
Marketing your business and getting the work in will obviously be crucial. With many people these days using online searches to look for goods and services rather than turning to traditional forms of advertising you might do well to set up a website where you can talk in an informal way about your business. This will give you the opportunity to keep your customers up to date with what you have to offer rather than paying a fee each week or month to advertise in local newspapers.  There are plenty of free software programmes available to enable you to set up such a site, for instance WordPress. Without any web design skills you can be up and running with a site in no time at all.
You will then need someone to help you with arranging your finances. If you search online for tax accountants or an accounting firm you will be met with millions of different websites. Some will offer useful information and tips on how to keep your business organised. Being structured with your paperwork early on will make it much quicker and easier for your accountant to prepare your end of year tax return, which should keep your fees down.
If you are thinking of completing your tax return without the help of a tax advisor you will have to make sure you get it completely right or you could find yourself paying too much or too little tax. You might even get fined if you get it wrong or miss deadlines.
We all have a skill at something and for most of us that does not involve being an expert on Inland Revenue rules and regulations, which change from year to year. When it comes to preparing your tax return you could do yourself a favour by getting professional help. Working with the right firm of tax accountants could not only ensure you avoid financial penalties, but actually save you money throughout the year.
This year, opting out of having a company car and claiming mileage on my own car saved me enough money to pay the accountant's fee. Having a financial expert at hand to answer questions throughout the year also gave me confidence and peace of mind that everything I was doing was legally correct.
If you have not yet become self employed or you fear you might fail, why not try it in your spare time to test the water? Many people become self employed while doing a full or part time job. That gives them experience without giving up the security of paid employment while they find out whether becoming self-employed would be likely to pay the bills!