We've Found Some Great Pet Charities and Resources
For many people, their pets are a part of their family. You wouldn't deny your children proper care, so why would you deny your pet? As soon as you acquire a pet, you need to find a good veterinarian to take care of it.
There are a few factors to consider when selecting the best doctor for your pet and these are just a few simple tips from us. For more information from the industry experts then check out the charities and resources below.
Which vet do you choose
First of all, are they knowledgeable about the procedures and care you require of them? For instance, if you buy a gerbil, you don't want a vet that is only skilled in treating large mammals such as horses. You want a vet that has experience with hamsters, gerbils and other rodents. Make sure you find out what experience they have with the type of pet you have.
Vet opening hours
Secondly, what are their hours? There are still some vet practices that are only open during the day. Well, just like humans, animals can and do get sick at all hours of the day and night.
You want a vet that you can:
Reach After Hours
Bank Holidays
Call Out At Weekends
This is why choosing an animal hospital may be a good choice for you. An animal hospital, just like a human hospital, is open 24/7 so you never have to worry about needing care and the hospital being closed.
The location of the Vets
Next, look at the location of your vet:
Rural Area– If you live in a rural area you may not have as many choices.
City Area – If you live in a city, there are probably several vets to choose from.
Assuming that the services and hours offered are similar, choose one that is in a convenient location to you. If your pet gets violently ill during the night, you don't want to be driving a half hour or trying to catch a cab to get to the hospital.
Can you afford the vet bill
Cost is also an important consideration for many people. Although all pet owners would love to claim that money doesn't matter, the truth of the matter is that it does. Getting pet insurance for your beloved pet is never a bad idea. When you are searching for a vet, however, make sure they accept pet insurance and are willing to work with the insurance company. Your insurance won't do you much good if you can't file a claim with it.
Follow these tips to take care of your animal companion so you can enjoy a nice long life together.
What are your thoughts on "How to choose the right vet practice"
Please don't forget to share this article with your friends and followers by using the social buttons.
Amazing Pet Resources and Charities
Pet Education Resources – http://www.peteducationresources.co.uk  this is website is great because it is a collaboration of the UK's pet welfare organisations. It also has a lot's of learning resources for children too! (4yrs – 16yrs)
Listed in alphabetical orders is some amazing animal loving charities and resources! Some have Twitter so be sure to follow them.

Animal Welfare Foundation Follow on Twitter @AWF_VETS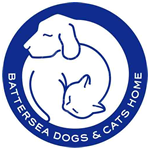 Battersea Dog Home Follow on Twitter @BDCH

Blue Cross For Pets Follow on Twitter @The_Blue_Cross

Cats Protection Follow on Twitter @CatsProtection
Dogs Helping Kids

Dogs Trust Follow on Twitter @DogsTrust

Guide Dogs Follow on Twitter @guidedogs
The Kennel Club

The Mayhew Animal Home Follow on Twitter @themayhew
NOAH

National Pet Month Follow on Twitter @NatPetMonthUK

Pet Industry Federation Follow on Twitter @PetFedUK

PDSA Follow on Twitter @PDSA_HQ

Pet Food Manufacture's Association

Pet Health Council

Raystede Animal Welfare Centre Follow on Twitter @raystede

RSPCA  Follow on Twitter @RSPCA_official

Society for Companion Animal Studies Follow on Twitter @SCASuk

Wood Green Follow on Twitter @Wood_Green