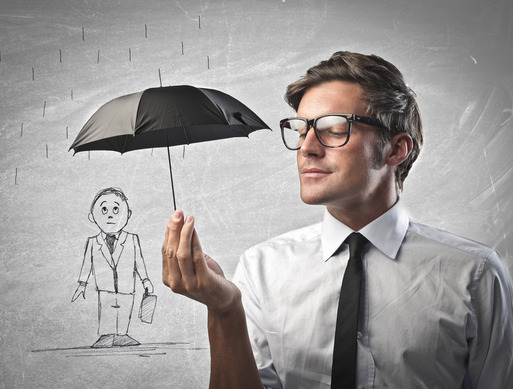 It's hard to go about modern day life without needing some form of insurance cover. How many insurance products do you have?

One area which often gets overlooked is certain business insurance policies. If you own a business or are self employed, you really might need some of the cover that is available to you these days.
You've seen the TV adverts trying to convince us that:
"Where there's blame there's a claim".
Protect And Reduce Your Risk
The main principle of any insurance policy is "risk" and this remains the same when it comes to business insurance. You can't predict what might go wrong with your business in the future, but you can protect yourselves against likely eventualities such:
Loss or damage to the location of your business.
Theft of equipment.
Any perceived negligence of the business or its employees which may make you liable for a compensation claim or lawsuit.
Three of the main areas business insurance seeks to cover which are:
Property damage
Legal liability
Employee related risks
Purchase Protection
Many business owners fail to purchase protection in this form as they mistakenly think they will be able to foot the bill should something go wrong.
The reality of the situation is that often, the damage to or loss of your business property will impact on your revenue, meaning you won't have the cash flow to put the situation right. In extreme situations you could find yourself facing bankruptcy.
Self Employed
Another common misconception is that business insurance is not needed for those who are self-employed. Your business related equipment and stock will not be covered under normal home insurance policies as this is designed to protect your personal items and domestic space.
If you are self-employed but have another member of staff in your employment (the same applies for any business) then you are required by law to take out employer's liability insurance (Employer's Liability Act 1969). This will insure you against liability for injury or disease to your employees whilst in your employment or after being employed by you and will enable you to meet the cost of compensation should a claim arise.
If you own a company and operate from premises where members of the public will be in attendance (the same applies if they will be entering your home for a business meeting), you need to have public liability insurance in the event of a claim being made against you and your business by someone suffering an injury on your premises. This is generally a voluntary insurance product but in some sectors this is mandatory (please seek advice if you are unsure as to whether your business needs this cover).
Professional Indemnity Insurance
You may also wish to look into "professional indemnity insurance" as this will help to cover your business against financially crippling and reputation damaging claims.
Under this umbrella, cover is usually provided for:
Negligence
Intellectual property infringement
Loss of data/documents and dishonesty
If you will be supplying a business car or van to your employees then you will need to supply a minimum of 3rd party cover (fully comprehensive cover is always advisable).
Remember; when it comes to running a business, it's better to be safe than sorry in the area of insurance, so make sure you have the best protection.