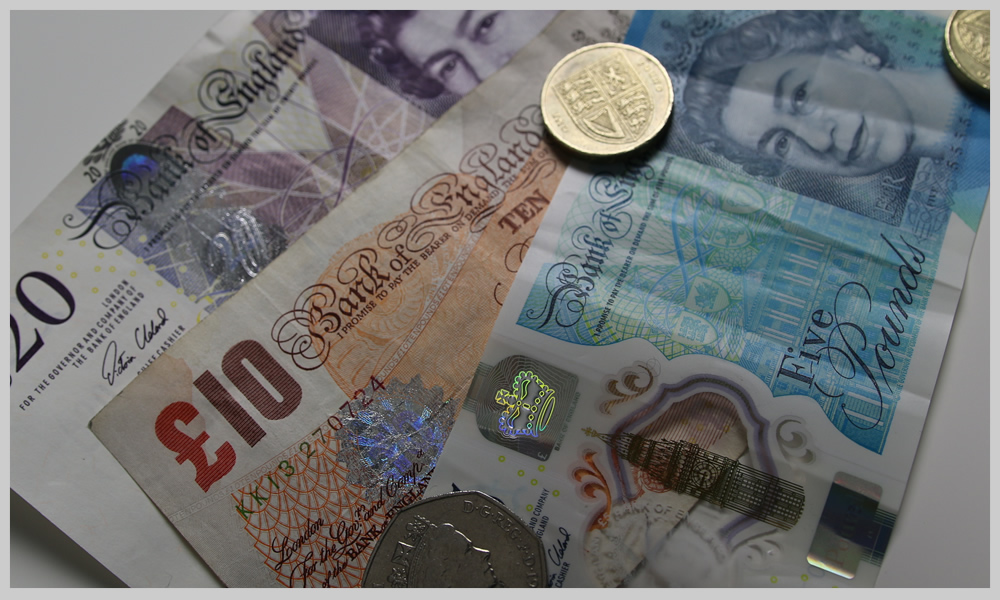 The short answer is 'yes' – surprisingly, it is possible to make risk-free money while betting.
This is because the technique used does not involve gambling in the traditional sense. We are referring to 'matched betting' – an approach that involves covering all outcomes so that you are never out of pocket and are always making a profit. You won't be gambling at all.
So, if this matched betting lark is so good, why isn't everyone doing it? There are a few reasons. Firstly, not everyone knows about it. Secondly, a lot of people who do know about it find it too confusing. Thirdly, people assume it's too good to be true. We are here to eliminate these barriers to ensure that you can profit and put some extra money into your savings account. Below, we'll provide you with a step-by-step guide on how matched betting works, with a real-life example, so you can see for yourself.
Why should you trust this guide?
Well, as mentioned, we are going to show you how matched betting works, so you can see the proof with your own eyes. We'll also give you access to our software for free so that you can make your first bit of risk-free profit. Matched betting is 100 per cent legal, and you don't pay taxes on any money made from gambling websites. It is a tried and tested method that has been recommended by The Huffington Post, The Telegraph, and The Guardian. But, please make sure you take the time to read this guide and thoroughly understand it before proceeding. The only risk lies with you: if you make a mistake (which won't happen if you follow this guide and use the Yesbets software), or you start gambling for real, you'll eat into your savings instead of adding to them.
What is matched betting?
So, let's get to it… What is matched betting? Matched betting is a technique that involves squeezing maximum profit from the many free bets and promotions that are offered by bookmakers. You only have to browse online or turn on the TV and you will see plenty of free bet offers. Virtually all bookmakers provide a welcome offer in order to entice people to bet with them, 'deposit and bet £10, and we'll give you £30 free', for example. And, when you consider how many bookies there are, you see how many free bets there are to use! Once you have signed up, the bookmakers will continue to send you special deals to ensure that you keep spending your money with them. But, what we will be doing is ensuring we use these free bets to guarantee profit every time.
How it works
To understand how matched betting works, you first need to be familiar with two types of bets: the 'back' bet and the 'lay' bet.
.          A back bet – A back bet is placed at a traditional bookmaker, for example, Sky Bet, Ladbrokes, William Hill, Betbright, Paddy Power, Coral, etc. This involves betting for an outcome to come true. For example, "I bet that Manchester City will beat Chelsea." So, if Chelsea win or the event is a draw, you will lose your stake.
.          A lay bet – A lay bet is placed at what is known as a betting exchange, such as Betfair or Smarkets. You are betting against an outcome to come true. For example, "I bet that Manchester City will not beat Chelsea." So, if Chelsea win or the event is a draw, you will win your bet.
As you can see, by placing both a back bet and a lay bet, you are covering all outcomes. The bet is 'matched'. Now, if you were to do this with your own money, you'd make nothing, but you'd also lose nothing – the bets have cancelled each other out. However, when you use a free bet, you are able to make a profit, typically 80 per cent or more of the free bet stake.
How much profit can you make?
Without sounding cliché, how long is a piece of string? The welcome offers present you with around £1,000 profit potential. However, with on-going promotions, you will continue to make a profit every month. How much time you have to dedicate to matched betting will make a difference. But, even if you can only spare 20 minutes every few days, you will still make money. A lot of people aim for £500 profit every month, and they usually reach it, and sometimes exceed it. You can realistically make a couple of hundred as a minimum every month. Some months will be more profitable than others, as bookmakers offer lucrative deals during big sporting events.
Is there any risk?
Matched betting is a risk-free way to make money; that is a fact. If you follow the instructions correctly and place the correct bets, you will make a profit. However, there are two risks you need to be aware of. The first is making a mistake. If you rush into the process or become complacent, you could make an error. We'll give you an example. You must always place the back bet first. If you go to place the lay bet before checking the back bet is confirmed, you may find yourself with a tricky situation on your hands. So, never rush into it, and make sure you understand the process. There are always going to be offers, so there is no need to dive right in; go at your own pace. Secondly, there is the risk that you could get carried away and start gambling for real. We do not advocate this in the slightest. Never be tempted to stray from matched betting for a casual bet.
The Coral example
So, let's take you through an example so you can see how matched betting works. We'll start with the Coral offer, which is as follows:
It's best to start off with the smaller offers until you get used to things, plus you won't need such a large sum of money to get started. With an offer like this, a bankroll of around £45 will be more than enough. You can then use the profit you make to take advantage of other offers.
The first thing you need to do is sign up with a betting exchange. We're going to go with Betfair. Deposit around £40 for this offer.

You then need to sign up with Coral and deposit £5.

Now you need to place a qualifying bet in order to unlock your free bet. You need something that has close odds on Coral and Betfair. This is where the handy Yesbets software comes in (it does all the hard work for you).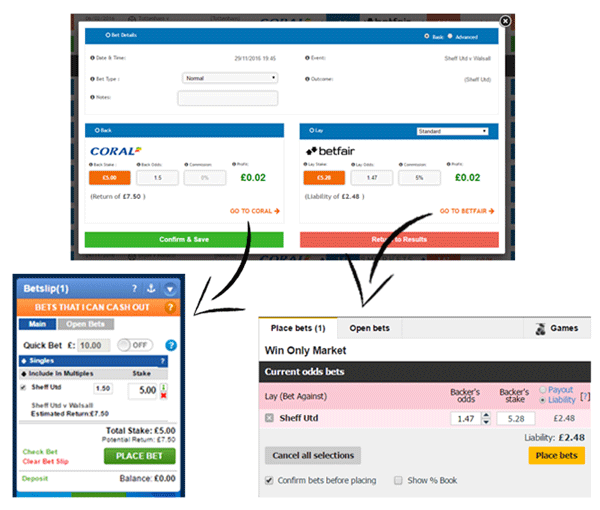 As you can see, it's found a close match, Sheffield United v Walsall. So you place a back bet on Sheffield United at Coral and a lay bet on Sheffield United at Betfair. All options are covered. You will only make 2p from this, but you have unlocked your free bet, which is where you will make some real profit.
Note: In some cases you may make a small loss on the qualifying bet – by small we mean pennies. Don't worry; as you will see, you will make enough profit to cover this.
Now, Coral will have credited you with £20 in free bets. They credit this as 4 x £5 bets. Use the software to find the best match to make a profit. These free bets are Stake Not Returned (SNR). So, you will choose this on the calculator when searching for results.
We have found the following match: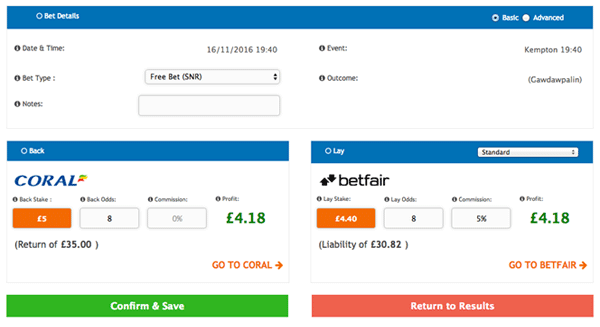 So, use a £5 free bet on Coral to place your back bet on Gawdawpalin, and then place £4.40 on the same horse on Betfair.
Tip: Always check the odds match with the software before placing a bet. Odds change!
You will make £4.18 on this bet no matter the outcome. And, you still have 3 x £5 free bets to use. You can place them on a different event, or you can use them all on this horse. For the purpose of this guide, we'll stick them all on Gawdawpalin. So that is another £4.18 x 3 in terms of risk-free profit.
In total, you have made £16.72 from this one offer, and let's not forget the 2p from the qualifying bet, so £16.74 just like that!
Sign up with Yesbets
In order to make a profit, you will need to use software that tells you what bets to place. Otherwise, you would have to assess every single betting market at every single bookmaker (who really has the time for that?). You'd also have to do ridiculously hard calculations. It's a recipe for disaster! With Yesbets, they gather all bookmaker offers in one place, and we tell you the best options for your qualifying bet and your free bet. They also have step-by-step guides, video tutorials, and a friendly Facebook community of matched betters that are always willing to assist. You can also track your bets and profit with ease via their website.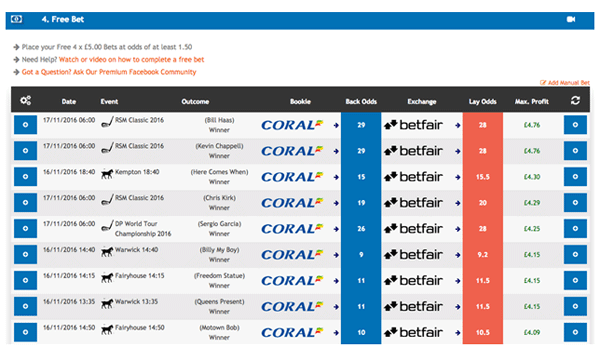 *Sponsored Article *