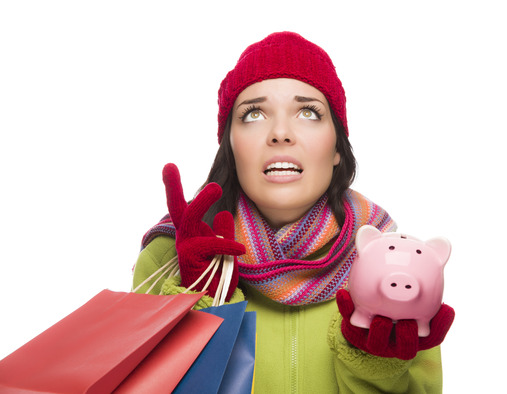 Did you notice that this year many retail shops started their Christmas displays from as early as September, we hadn't even finished Summer or celebrated Halloween. Now Black Friday seems to be starting well before the 25th of November too!
Perhaps retailers know that most shoppers will be hunting out bargains online again this year and hope their festive looking shops will hypnotise you into making some reckless purchases before you head off to the online for Black Friday.
If you can get online, either by computer, tablet or smartphone, shopping online could save you more money than doing high street shopping, especially utilising cashback sites and discount codes. The best time to grab higher discounts before Christmas is indeed "Black Friday" which is supposed to be on the 25th November 2016. However, even that is starting early by some retailers. Surprise surprise….ehhh
If you want to avoid possible argument with other shoppers in store, hours in queues, then not find anything left you actually want to buy, then make sure you check out some Black Friday deals online.
Black Friday bookmarks
Amazon – You can Bookmark the Amazon deals page for quick access to the action before it happens. Why not subscribe to Amazon's Deals Newsletter and get an email when the Black Friday sales begin, sorted!
eBay – Black Friday on eBay is always been good for me. You'll see hundreds of bargains from from eBay stores and members. You can save up to 70 percent on Black Friday deals on electronics, fashion, home and sporting goods, toys, gift cards and loads more.
Curry PC Word – Great for Black Friday electrical deals online, starts 25th November 2016
Tescos Direct – Tesco's are calling their version of Black Friday, Cyber Monday! Deals start on the 21st November 2016 not Friday the 25th of November!
TK Maxx – I never know until the last minute if TK Maxx are taking part in Black Friday but last year I found many items up to 80% off so worth a watch.
Wilko – Various Black Friday weekend deals. Extensive range of smart buys will be available.
Not only can you get bigger discounts online, you'll have a much larger choice of gifts too, even some pretty cool personalised ones. A personalised present can feel more special to the receiver, especially someone for someone older.
Save time & money
You will even save time and most importantly money by shopping online, no parking, no queues, traffic jams or travel cost! In times when we are being encouraged to be more environmentally friendly it does make sense for us to cut down on our travelling and thus on our carbon emissions too – I heard that even Father Christmas shops online at specialist stocking filler websites.
Spend what you can afford
It would be lovely not to have to worry about money but the reality for most of us is that we are working to pay bills and any money left over each month has to be spent wisely, especially if you have a large family to think about. If you are determined not to make use of any credit facilities to help pay for Christmas this year, then now is a great time to start planning your budget for the festivities.
Think out the box!
Last year I made a determined effort to keep on the financial straight and narrow and managed to do all my Christmas shopping without borrowing a penny. Many of the gifts I gave to people were handmade, I even upcycled some furniture people were throwing away for my girlfriend present – She absolutely LOVED what I made and still does.
Why not swap out Christmas cards and make personal videos for friends and family? – I did one for my Mum on Mother's Day this year, you can watch it below. I am no video expert but my Mum cherished it. My only cost was coloured paper!
I will be making Christmas messages to loved ones instead of Christmas cards this year too… Short video messages can be made on most phones these days – Why not try one?
Here was the video I made for my Mum below:
Try not to make Christmas about the gifts
Christmas for my family has never been about buying the most expensive and most impressive gifts. Admittedly part of the enjoyment is in exchanging small gifts, but more important is the opportunity of getting together, enjoying each other's company and having fun.
Some of my friends worry that their children will feel unloved if they don't get all the expensive items on their Christmas lists. However, I think children are often wiser than we think and it pays to be open and honest with them when explaining that times are hard. Chances are that if you spent loads of cash on them last year when things were easier, they don't even remember what it was you bought them.