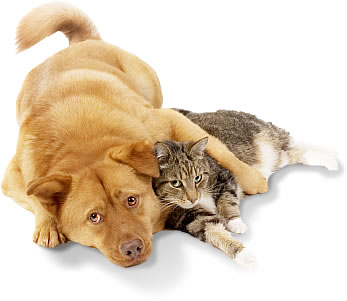 K9 Caper is a privately owned, fully insured company, operated under Franchise Licience from the K9 Capers group which was founded in 1999 by Tim White, now the groups Chairman.
Tim is passionate about the service he offers, you can tell that by listening to him talk to his clients and their pets, if you dont believe me, take your dog to meet him?
I wrote in a previous post about Corporate Social Responsibilities, K9 Capers had that same wow factor feeling of a perfect place to take your pet to, again if you dont believe me perhaps let your pet take you to meet Tim and his set up?
This is a little of what they offer so visit him on any of the links.
Services At K9 Capers UK
At K9 Capers they take all their pet caring responsibilities very seriously. When you book to have your dog walked with them, you can be sure your dog will get at least one full hour of off lead park time in which to play.
They also guarantee that your dog will never be walked with any more than 3 other dogs at one time. This gives their dog walkers better control and makes for a better walking time as your dog will receive better attention whilst out and about.
Whilst in their care, all dogs wear two sets of collars containing both yours and K9 Capers information which they supply just in case his recall isn't quite as good as it should be.
The best way to ensure your dog gets the stimulation he needs whilst you are away for the day.
Dog Day Care At K9 Capers
If your circumstances have changed and you now have to be out of the house all day and just dog walking is not right for your dog, why not try Doggie Day Care at your local K9 Capers?
Your dog, after being collected from your home in the morning, will get to play with a few friends at K9 Capers before being whisked off to the park for a change of scenery.
Whilst there, he will be in the the company of a maximum of three other dogs and enjoy a minimum of an hour playing games and generally having fun.
After that, they will spend the afternoon playing in fully enclosed gardens back at K9 Capers before being dropped back at your house, tired and ready for a long long snooze.
Home Boarding For Dogs & Cats At K9 Capers
So you're going away on holiday, for a weekend break, a business trip perhaps or just want to go and see friends for a few days. Whatever the reason, giving your dog a holiday should also be on the agenda.
At K9 Capers, all guests come to them as one of the family, sleeping and playing with the family dogs in the home, and are never kept of kennelled outdoors.
Your loved ones will be walked each day, fed to your requirements, and returned as arranged, happy healthy and usually worn out. As with their main dog walking services, they guarantee not to walk your dog with any more that three other dogs at one time. This helps them ensure that your dog is safe during their time away from the home.
They can even supply the dog food and cat food for you and save you money too as this will be done at 10% less than the normal retail price.
Pet And House Sitting At K9 Capers UK
So you're going away on holiday, for a weekend break, a business trip perhaps or just want to go and see friends for a few days. Whatever the reasons for your absence having K9 Capers to come in and look after your home and pets whilst you are away can be great for both the security of your home and the happiness of your pets.
Whilst this service is very restricted if they have availability, a representative from your local K9 Capers will stay at your home for the duration of your absence only leaving for dog walks and shopping trips and so will remain at your home for the majority of the time.
During the day your dogs will be walked, cats fed, and small animals looked after whilst your home is seen as still being occupied thus leaving you to enjoy your break without any worries at all.