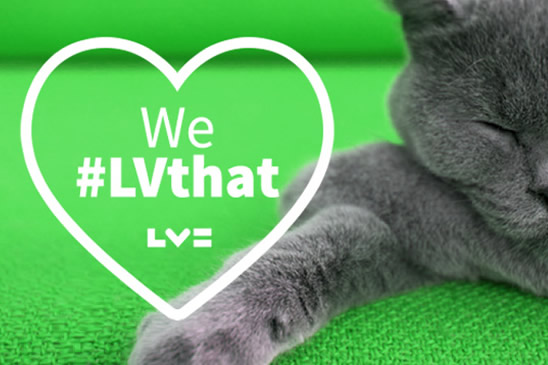 Insurance, it's one of life's great necessities. To make it more interesting, learn how you could win an iPad with LV=, just by learning a little bit about their company!
It's a subject which can seem dull, despite its importance, but luckily LV= are a company that are shaking things up. The UK's most recommended insurer is opening a dialogue with their customers. LV= are releasing a wealth of material through their new content hub, all of which is designed to inform, delight and reward those interested in learning more about the sometimes tricky world of insurance.
A series of films have been produced to promote the informative campaign. Featuring testimonials from LV='s existing customers and, more excitingly, a performance from stunt car driver Yakuta, these videos are an accessible introduction to what LV= has on offer.
There's also prizes on offer!
If visitors to LV='s website can correctly guess how many takes it took to film a particular stunt, they could be in with a chance to win an iPad Mini! Not bad, eh? Take a look at the clip below, if you can guess how many tries it took then you could be in line to pick up an amazing prize!
LV are also asking us what we love and why it's important to us. Using the hashtag #LVThis, entrants are being asked to submit their favourite images of heart-shaped objects from their everyday lives. Whether it's a cloud, a cushion or the froth in a coffee, there are more great prizes on offer for the best photo.
This post is sponsored by LV.