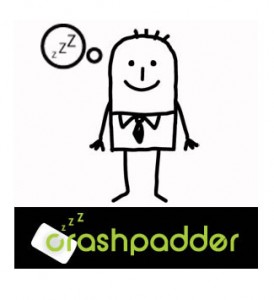 You may or may not have come across a relatively new site – and indeed travel trend – in the national newspapers. The trend is homestays and the site that is capitalising on it, is called Crashpadder.com
Crashpadder allows travellers to save money on accommodation by enabling them to stay with a friendly locals, rather than in an overpriced hotel or an uncomfortable hostel.  At the same time it allows hosts to benefit from the spare space in their homes.
The idea runs in parallel with the UK Government's Rent a Room Scheme, which allows hosts to earn up to £4,250 a year tax-free. It is free for a potential hosts to join the global community and post their rooms. When posting, a host chooses the price they'd like to charge (either per person or per room), uploads pictures and adds information about their place and the local area.
It is also up to a host to choose what is included in the price. It may include breakfast, an evening meal, towels and linens and even pick-up and drop-off in the car depending on the location. Each Pad – and as such each stay – is different.
Though the site is pretty new it already has a sizeable community, made up of both hosts and guests. For example if you're looking to book a Pad in London you'll have over 1,000 to choose from. These range from £10 per night for a sofa-bed in someone's front room, to a two-bedroom, luxury apartment for £70 per night. And that's just the tip of the iceberg, Crashpadder have rooms in over 800 cities across the world.
As well as making financial sense, Crashpadder is an environmentally friendly phenomenon too. In 2007 the Campaign Against Climate Change reported that hotels were responsible for around 2% of the UK's carbon emissions. Obviously while hotels have to maintain rooms and services that are often left unoccupied and wasted, people's homes are always in use and as such it makes very little difference to the environment to pop an extra person under the same roof. The Crashpadder community was recently praised by Dave Hampton, Carbon Coach:
"the average Crashpadder will have a carbon footprint of around 20% the average hotel guest, (ie 80% OFF!) and sometimes as low as one tenth! A big step forward!"
To find out more about Crashpadder, take a look at their press coverage here or visit the Crashpadder website and give them a try for yourself.