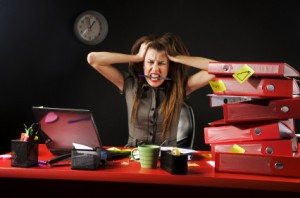 When we send an email we take for granted that once the send button is pressed the chosen recipient will receive our email message. If you use Orange as a provider this is not the case at the moment. Some emails are taking days to reach the destination and some are not even getting there at all.
Orange Internet informed me the problem I faced was a global problem caused by their SMTP servers and not just my own Orange internet account. Six weeks on and I still face the same problem.
Every time I phone Orange to see if the issue has been fixed I'm told it should be sorted within "24-48 hours."
As I have a domain style email so I can set the incoming mail server to receive through my hosting company but unfortunately Orange block the outgoing SMTP to port to 25 so you HAVE to send via their Orange server. Over 50% of the emails I send are never received. You might not have even noticed this problem if you don't send or receive many emails.
Orange charge customers when they need to complain but there is a FREE phone number I found that gets straight through to technical support, (0800 294561.) You can also get put you through to customer services from here. I was given the next two months broadband FREE as a way of compensation when I complained.
If all customers complain directly to customer services perhaps this global problem will become more of a priority to get fixed.