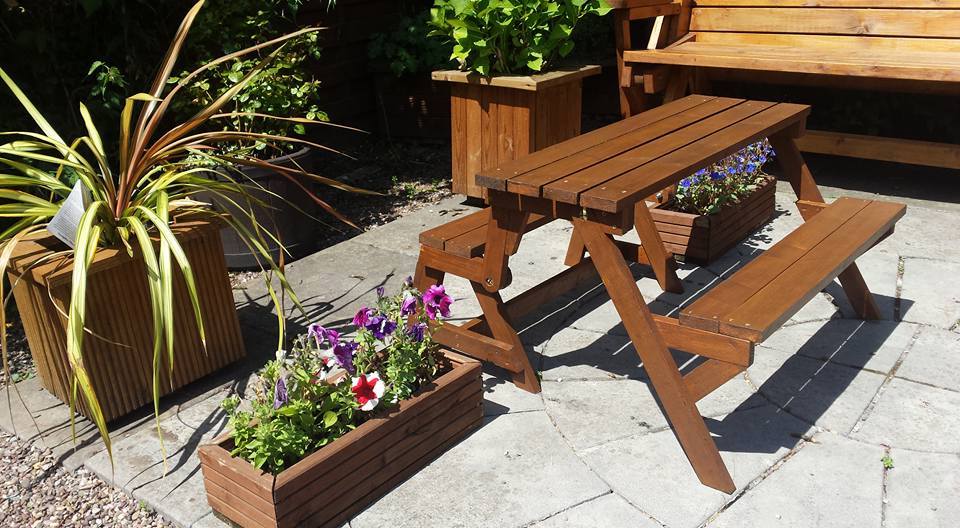 It's not to late to still get that outdoor living space sorted for the remaining summer months. It doesn't have to cost a fortune either.
Whether you mend and make do, recycle or get creative, the need to be thrifty doesn't have to impact on style – here's our top tips for saving money on furnishing outdoor space.
Annual Stock Take
Unless you're completely starting from scratch, ask friends for old furniture if they are buying new – anything that has been stored carefully out of the elements should still be good to use.
Mend and Make do
Furniture in shed will need a good clean – get the hose out and brush down with a stiff brush. Wooden frames, chairs and tables will need a soaking of oil, whilst metal sets should be checked for rust and perhaps given a touch up with paint where needed. Fabric covers should be checked for durability and washed – replacement covers can be easily sourced from most furniture stores.
Get Creative and DIY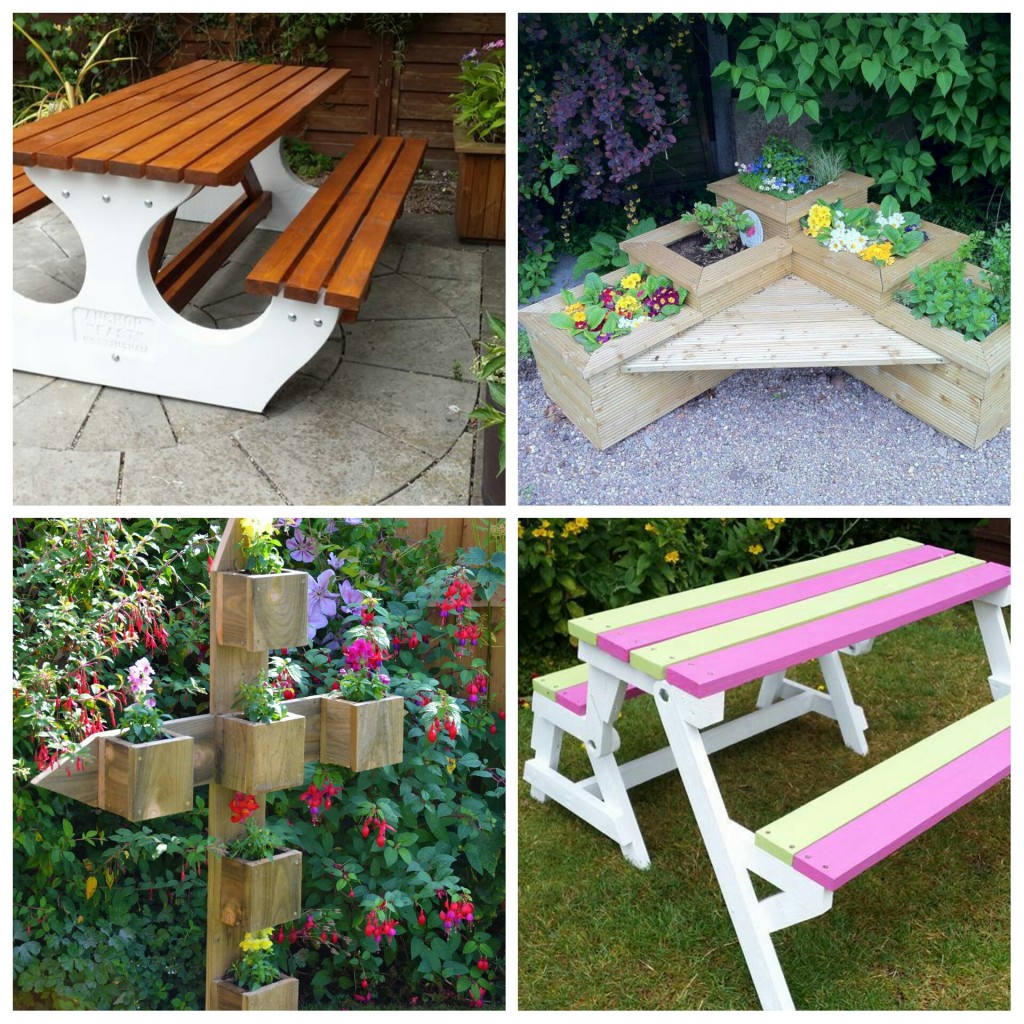 Whilst there are loads of cheap tables and planters on the market, you pretty much get what you pay for. Whilst we all love a bargain, buying cheap doesn't always pay, especially if replacements are needed year after year.
My brother likes to get creative and has made some superb planters this year out of scrap decking. He has plenty of colour in his garden this year. He has created some amazing furniture items too, tables and benches (adult and children sizes).
As soon as he showcased his handy work on Facebook his friends and family soon started wanting him to make items for their gardens as well. He set up a website just to show it all off. Take at look at his portfolio.
He also has a Facebook page which is well worth following….WHY??? He has been known to give away stuff too! CRAZY….. Whether you're looking to make a small memorial for a loved one, a planter to brighten up an area of your garden, or a fold up bench for you or the kids to eat at, follow Handmade Planters on Facebook for some great tips.
Secondhand Scavenge
Anyone starting from scratch and short of finances should check out local car boot sales, charity shops and online auction sites. There's always a surplus of garden furniture on the second hand market too.
Invest Wisely
Shop around if you're looking to purchase items like mowers and BBQ's, checking both local retail outlets and online stores to compare products and prices – many retailers now offer a 'price promise' guarantee, which means they'll match the cheapest RRP the customer can source, so do your research!