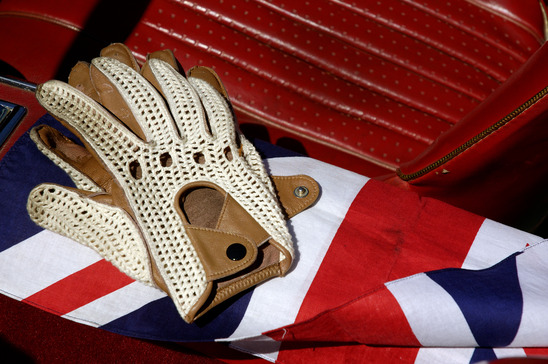 Most car lovers like me know just how expensive it is to maintain a modern car even before it hits the roads, but what about a classic car?
You have all the specialised parts, equipment, cleaning materials. These can all cost a small fortune on many of the hard-to-get models of cars, even more expensive can be the measures needed to counter problems such as bad rust, electronic issues and faulty mechanisms!
Once you've cracked the restoration and everything is running smoothly you will be looking to insure it.
It pays to get the cheapest cover you can find while making sure your insurance needs are being met. Luckily, it's getting easier than ever to get your hands on cheap classic car insurance with the internet these days. The offers put forward by the multitude of price comparison websites alone means that you can find the best deal there is without even having to leave the comfort of your own home. So long as you know the policy to choose, you are given the transparency and impartial advice that you need.
Read a previous article "Price comparison websites – Cut the cost of your car insurance"
What you must do is ensure you know the real value of your classic car.
Certain insurance firms make a big deal of any car, though established firms understand the true value of older and classic models – always trust these providers.
If you are a member of an Owners' Club, insurance companies often offer discounts, though classic car racers will need to inform policymakers that they require additional cover for racetrack-based antics. If you restrict your mileage on your car, you can also be entitled to lower-costing insurance.
Third-party policies in the past were the best way to save money, yet it simply might not be the best option for classic car drivers, and nowadays tends to cost more than fully comprehensive. After all, the large costs that a crash can incur could mean that you end up shelling out thousands of pounds to fix it up – there are plenty of parts your car may need that are extremely rare to get hold of.
There are some simple tips that also apply to any driver that will lower your insurance costs.
A safe driving record is the number one way to lower expenditure through a no-claims bonus, while people also drop their premiums by fitting a classic car with additional security measures. Immobiliser, additional locks for the doors, steering wheel locks and wheel clamps are used regularly to this end.
If you have confidence in the fact you will not be in an accident, lower your premium by offering to pay a higher excess. While this is always a risky thing to do, it can be very cost-effective.
Take these tips on board and you could save yourself a small fortune – just don't be too risky!