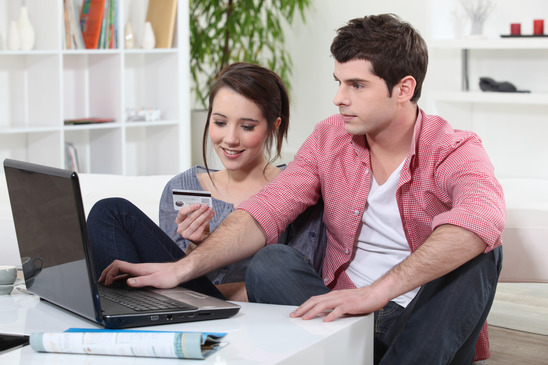 A pre-paid card could be another great option for making online payments this Christmas.
Online shoppers this Christmas could dramatically decrease the risk of losing big sums to fraudsters by switching online payments to a pre-paid card. Have you ever had the inconvenience of having to cancel your main credit or debit card?
Take online gaming where you purchase virtual goods by debit or credit card – You'll remember the security breach of Sony's PlayStation Network, which potentially lefts thousands of consumers vulnerable to cyber-crime. This was a recognised brand. Building a website to look convincing enough for you to part with your bank details is very easy.
Pre-paid cards are the perfect solution to all sorts of safe web transactions, especially for sites you don't know much about – load them up like you would a pay-as-you-go mobile phone – and spend just like using a traditional debit or credit card. Cards can also be 'locked' by sending a simple text message.
Here are 5 very simple tips for shopping online:
1:  Pre-paid cards
Online video game providers and retailers will accept prepaid cards just like traditional debit and credit cards. The difference is that if they are subject to a hacker attack the criminals can only access the funds available on your card, limiting your liability.
2:  Use that one card for all online activity
In the event of a data breach you'll only need to cancel one card, saving you time and heartache. Top up the card before you need to spend and don't load up too much cash.
3:  Have a unique password
Lots of people use the same password for all sorts of online activity. If it is hacked, your data is at risk across multiple sites.
4:  Use a secure network
Unprotected wireless connections can potentially be seen by others within your network area. Have a password protected and encrypted network to stop prying eyes.
5:  Put up the barriers
Keep your computer up to date with the latest anti-virus and anti-spyware software. There are lots of clever viruses that can steal your data.