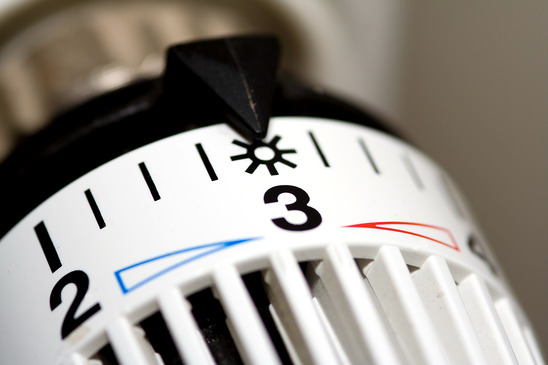 What does autumn bring with it? The clocks going back, the kids going back to school, the leaves turning brown and people rummaging at the back of their wardrobes for a winter coat.
In recent years, you can add a rise in the cost of gas and electricity to that list, too!
Resource BBC News:
The latest round of significant price hikes was as predictable as a TV talent show, so while MPs struggle to get to grips with the energy companies, there's no better time to be thinking about the things you can do in the home to stay warm this winter – without breaking the bank.
Once you've secured the best price for your energy, the key then is to use less of it. This involves keeping as much of the precious heat your radiators pump out inside your home. There are a range of ways this can be done, from simple lifestyle changes to more expensive home improvements.
Windows retailer Safestyle UK has some decent tips for making your home more energy efficient, so let's start with some of the simple ones:
Use your radiator valves
If you allow all your radiators to pump out heat when you turn your heating on, you're wasting energy by heating the rooms you are not using. By only turning on the radiators you need, you'll be spending less.
Close your doors
If you are being selective about which radiators you use, it's important to keep internal doors closed. Otherwise, heat from warm areas will escape to cooler parts of the house and again, you'll have to use more fuel to get your property up to temperature.
Draught excluders
Draught excluders are typically applied to the bottom of external doors, but you should look at putting in some kind of insulating seal around the entire frame of all your doors. Self-adhesive foam draught excluders are available from all hardware stores and will help you control the temperature in your home more effectively. Don't forget your letterbox, either: a brush strip here will keep the draughts at bay.
More expensive investments include cavity wall insulation, loft insulation and double glazing. These will involve some up-front cost in lieu of future savings, but you may be able to secure funding for these which you pay back through future energy bills via the government's Green Deal.
You can look at Safestyle's tips in more detail and download a handy checklist of them here.
Other assistance
If you can't make a host of energy-efficient changes to your home all at once, then it's useful to identify where the problem areas are. The Energy Saving Trust's Home Energy Check is very useful in this regard, and will allow you to pinpoint where to take action first.
Lastly, if you're retired, you may qualify for the Winter Fuel Payment or the Cold Weather Payment – part of the range of government benefits. If you have older friends or relatives, make sure they are aware of these benefits too!