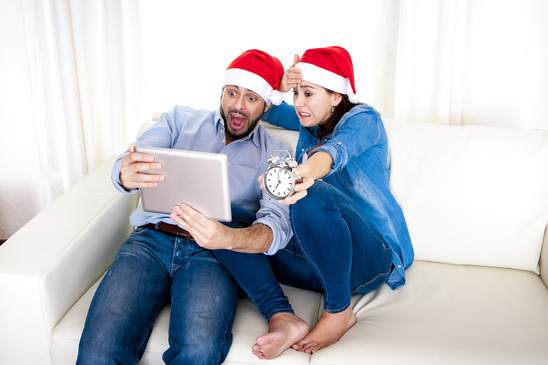 It's that time of year, the season of goodwill—and we thought it only right to get into the Christmas spirit! So we've put together an amazing list of 25 inspired travel gifts you can buy your loved ones, all for under £100! Obviously, you will have to go, too… after all, it's never too early to start planning your next holiday.
Holidays
£95: A week in the Dordogne, France (24th June – 1st July 2015)
France is not only easy to reach; it also boasts some of the finest food and wine in Europe (the finest, if you ask a Frenchman). The beautiful rolling landscapes of the Dordogne are on par with those of Tuscany, making it an ideal place to unwind for a week. Only 45 minutes from Brive airport is a wonderful campsite, Beaulieu-sur-Mer—with return flights with Ryanair starting at £48 (London Stansted) and pitches from £5.50/night, you could barely have a day out in London for less.
£99: A week in Hvar, Croatia (27th May – 3rd June 2015)
Croatia has the finest turquoise waters in Europe, as well as more than 1,100 islands scattered along its mainland coastline. The island of Hvar is fashionable, yet still reasonably priced compared to other European hotspots. You can get a return flight to Split for £68.06 (London Gatwick) with Easyjet followed by a bus, then a ferry to get you to Hvar. From here you have the choice of a good walk or short bus ride that will lead you to Vira Campsite where pitches start at £4/night.
£98: A week in Lisbon, Portugal (2nd – 9th September 2015)
Lisbon offers a hugely versatile holiday experience, whether you want to soak up the city's culture or dive into its renowned nightlife—and this is only just the beginning. Within 30 minutes you can be on some of the finest surfing beaches Europe has to offer, and thanks to the Atlantic winds, there are many other water sports you can enjoy. Ryanair offer returns from £63 (Manchester), from the airport you can take the very cheap public transport to Camping Lisboa, where you can camp for £4/night.
LASTMINUTE HOLIDAY TIP FOR 2015: It is even possible to buy a package holiday for under £100! (7 nights' accommodation, flights, and transfers). In 2014, Holiday Hypermarket offered the following last minute deals:
Skiathos in July from Manchester for £99 per person
Rhodes in June from Stansted for £99 per person
Malia 2nd Sept from Gatwick for £99 per person
Cyprus 27th September from Gatwick for £99 per person
(all offers are self-catering)
Minibreaks
£97: 3 nights at Longleat Center Parcs, Wiltshire
Center Parcs offers fun for all the family, whether it's activities or R&R you're after—the stunning natural setting makes it an easy choice to nab a few days away without too much effort.  At £29 a night for full occupancy in a 3 bedroom lodge, it is the perfect excuse to take the kids away for a memorable experience. See their website for more details.
£99: 2-night Yorkshire retreat
With this 2-night break, you'll stay in the fantastic Worsley Arms Hotel, which is conveniently located next to the North York Moors. This break would normally cost £260, but with this deal you get it for just £99.
£49.99: Overnight camping pod break for two
Available at select locations throughout the UK, this unique camping pod experience would be great for couples. It's available all week, throughout the year, and would make a perfect Christmas travel gift.
£40: Santa's Sleepovers at Alton Towers
Alton Towers is always popular during the holidays and Christmas is no exception—their Santa's Sleepovers Christmas breaks are a great chance to give your kids an experience they'll never forget. Be sure to book early, as a lot of dates have already sold out.
£99: Disneyland Paris
Disneyland Paris is an incredible place to visit at any time of year, but it's particularly magical at Christmas. You can book a Christmas day trip to Disneyland Paris this year for just £99 per person.
£99: Cumbrian 2-night escape
With this 2-night escape to Cumbria, you get to stay in a fantastic 18th-century manor that's set in beautiful surroundings with views of the Solway Firth. This deal comes with a full English breakfast on both mornings, as well as a 20% discount when ordering a 3-course meal at the hotel restaurant.
£99: 1-night romantic break at The Talbot
Combining traditional character with modern comfort, The Talbot is a perfect for a romantic getaway. For £99, you can book a 1-night romantic break at The Talbot that's sure to be a big hit with your partner.
£99: 2-night hotel break voucher (choice of hotels)
With this 2-night hotel break choice voucher from Asda, you can choose a stay from over 70 hotels in the UK. Few deals give you this level of choice so it would be a perfect gift for anyone looking to find a bit of time off in a busy new year!
Days out
£68: Family day out at Chatsworth House
Chatsworth House is a privately owned stately home that boasts sculptures, winter garden, 1,000-acre park, and maze. When you consider that it's also home to a fully functional farmyard and adventure playground, then it makes for a great day trip this Christmas. Tickets are around £21 for adults and £15 for children, depending on which activities you book.
£13: Chester Zoo
Chester Zoo is home to over 11,000 animals, which are housed in its huge grounds. For a day out that is packed with things to see and do, it's hard to beat. Off-peak prices apply during the Christmas area, with adult tickets available for £16 and children's for £13.
£41.40: Day trip to Legoland
The Lego brand is something that's loved by people of all ages so a trip to Legoland in Windsor is a sure-fire hit. 1-day tickets cost £46.80 for adults and £41.40 for children.
£25.99: Thorpe Park
Thorpe Park is one of the best-loved theme parks in the UK and is a perfect choice for a family day out. You can buy a standard ticket online from just £25.99, which means you don't have to spend a fortune to have a great time this Christmas.
£20: Drayton Manor Theme Park
With white-knuckle rides that include the G-Force and Maelstrom, Drayton Manor Theme Park is great if you're looking for an exhilarating day out this Christmas. It also has a Thomas the Tank Engine themed land (Thomas Land), so it's perfect for families. The price for an adult ticket is £20 when booked online, with child tickets costing £15.
£18.20: Hampton Court
For a day out with plenty to see and do, you can't go wrong with Hampton Court in Surrey. With its huge gardens and maze, as well as Tudor kitchens and chocolate-making sessions, this would make a perfect Christmas gift for a loved one.
£12: Lost Gardens of Heligan
The Lost Gardens of Heligan is great for a relaxing day out in nature. With 100 acres of land, there are pleasure grounds, boardwalks and woodlands for you and your loved one to explore.
£59.90: The View from the Shard for two
The Shard is one of the most famous landmarks in London. From the observation deck, you get an incredible panoramic view of the city and all of its best-loved landmarks, including the Tower of London, London Eye, Tower Bridge and St. Paul's Cathedral. You can book a trip up the Shard for two for just £59.90.
£80: Visit to St Paul's Cathedral and Champagne Afternoon Tea at Searcys for Two
London can be a very hectic city, but if you want to experience the more sedate side of the capital, then this visit to St Paul's Cathedral and afternoon tea at Searcys Champagne Bar is the perfect choice.
Cool travel gadgets
£17.99: EasyAcc power bank
There's nothing more aggravating than watching a great movie on your phone or tablet on a plane, only to have it run out of power. The EasyAcc power bank makes sure this won't happen to you and can charge up to four phones or two tablets at the same time.
£29.99: TabletTail Whale Kit
Tablets have made travelling that much more enjoyable, giving you the chance to watch films and TV shows on the go. The TabletTail Whale Kit is a sleek, adjustable, and whimsical tablet stand that any regular traveller will love.
£9.99: USBCELL AA Rechargeable Batteries
Whilst it might seem that most gadgets are rechargeable nowadays, there are still plenty of uses for AA batteries. These USBCELL AA rechargeable batteries can be charged from any device with a USB port, which makes them extremely practical for use on a trip.
£23.99: Veho Portable Bluetooth Speaker
Whilst headphones are great for plane journeys, when you get to where you're staying, it's great to be able to enjoy your music through a quality speaker system. The Veho Portable Bluetooth Speaker for mobiles, netbooks and laptops enables you to do just that.
£29.99: Click Cube Clock
When you're on holiday, if you wake up in the middle of the night you don't always want to turn your phone on just to check the time but neither do you want a glowing alarm clock lighting up the room. With a Click Cube Clock, you get a stylish alarm clock that turns on only when you click it.
If these ideas aren't enough to make you look like a hero on Christmas morning, then we don't know what will. Remember: The world is your oyster! Be imaginative, spend time planning, and you are sure to create a memorable holiday without breaking the bank.