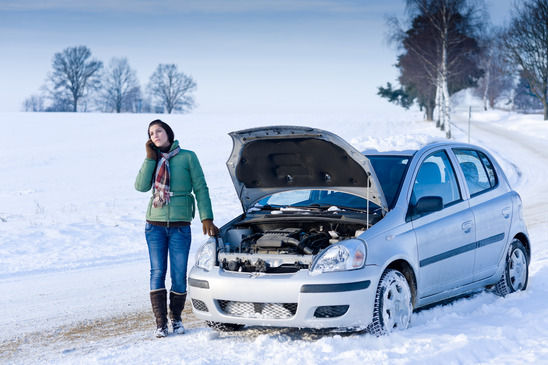 With winter weather sweeping across Britain, many motorists still aren't sure if they really need breakdown cover for their vehicles.
If you're lucky, the service might never be used, but because there's always a chance that it might be necessary. The peace of mind it affords is like having another insurance policy against mechanical failure!
Breakdown cover can include things such as:
Roadside assistance.
National recovery.
Cover from your home.
Cover for "YOU" in any car.
Parts and garage cover.
Car hire and hotel room if your vehicle can't be fixed at the roadside.
There are many levels of service available for a wide range of motorists. Travellers can even purchase breakdown cover for most of the European continents these days.
For a single vehicle breakdown cover, prices start from around £25 per year for basic coverage to around £280 per year for premium type coverage.
NOTE: Motorists with more than one vehicle can find deals on multiple car breakdown coverage – Covering multiple vehicles together can bring down the cost substantially.
Breakdown Cover for the Everyday Motorist
Life can throw many things at you, and you can never be too sure what will happen when you wake up in the morning. Liability insurance covers the cost of an accident, but it doesn't help you when you're running late for an appointment and stranded in an unfamiliar part of town.
According to the AA, relatively few Britons become stranded in the snow, but a large number walk to their cars in the morning only to find that they won't start! Several years of basic breakdown cover costs less than a single tow to a garage, and even if you only use your breakdown cover occasionally, it offers the peace of mind that you have some protection if things do go wrong with your vehicle.
For anyone who supports other family members, young children, or someone in poor health, driving without breakdown cover is a fairly risky proposition. With a mobile phone, all you need to do is call your breakdown company and out they come to help you. Without the service, you will be paying the premium market rate to take you car to a chosen location – What if you're 250 miles from home? – THIS COULD BE VERY COSTLY.
If you don't expect to use the service often, there's no need to buy a comprehensive package, but if you have an older vehicle with more than 100,000 miles on the clock, a service that covers repairs, as well as towing, is well worse considering.
Comprehensive Coverage for Repairs and Multiple Vehicles
In an emergency, getting a trustworthy mechanic to your location can be a nerve-wracking ordeal. During the winter months, this minimum safety precaution is a necessity.
In 2014 the consumer watchdog company Which? gave the AA "Recommended provider status" and they were also marked highly for "Fixing vehicles by the roadside".
Each year, the weather becomes worse in Britain, how many cars have you seen stranded at the side of the road with a driver trying to fix their own vehicle? Not every situation is going to be a dramatic breakdown, but losing your keys, having a flat battery or a punctured tyre can still prevent you from reaching your destination!
CHECK: (Coverage for multiple cars and for the entire European continent cost just a few pounds extra per month)
Breakdown cover is also a huge help for disabled people who need assistance getting around, especially when stranded on the side of the road during a cold snap. Without a battery, a car can't provide heat, and the insulation in the doors isn't good enough to keep heat inside for very long. Of course, you need to keep the engine running when using the heater (winter) or air conditioner (summer) which won't be possible if your car isn't running!
Experts say the best practice is to be completely prepared before taking a trip or when driving your car in general. It's not always possible to prepare for every emergency, but by routinely bringing your car in for checkups and maintenance, you lower your chances of a breakdown.
Ensure you have a checked a few simple things:
Your tyres are properly inflated.
You have enough oil.
You have enough coolant for the engine.
Tip: Check your fluid dipsticks once a week, and check your tyre pressure regularly.
Even with all this caution, breakdown cover is still necessary as it provides protection when you least expect to need it. You may need more than a stiff upper lip to get through some situations and if you're sitting at the edge of the road without breakdown cover, you'll remember this article was to help you.