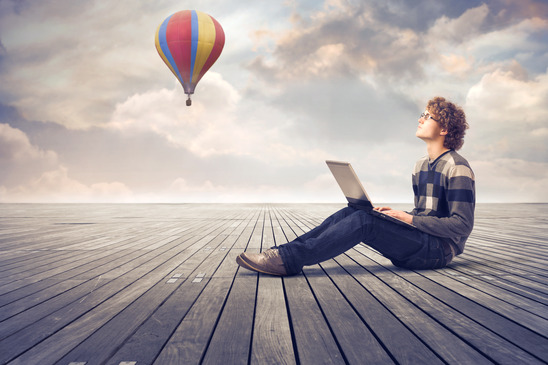 As a small business owner, you have heard it over and over: It's time to get involved in social media. Small businesses that are struggling can often increase brand awareness, sales and increase web traffic simply by becoming more active in social media.
It costs nothing except your time, and a little knowledge of how to do it.
One thing you should do immediately is to sign up for Twitter and enter to win the Small Business Sunday (#SBS) Twitter challenge. This contest is run by Theo Paphitis to help small business owners like you and me. You may have seen Theo Paphitis on the TV series Dragon's Den or seen him as a face for Ryman's Stationers, Boux Avenue Lingerie or Red Letter Days. He is a multi-millionaire that has become a great supporter of and mentor to small business owners.
Simply tweet about your business to @TheoPaphitis for a chance to win this amazing business booster.
Here are the steps you must follow to enter:
Follow both @TheoPaphitis and @RymanStationery.
Create an original and engaging tweet about your business. Website links and images are encouraged.
Send the tweet between 5:30 and 7:00 PM on a Sunday evening.
Only tweet once each week.
Put your name in your tweet. Small businesses' attraction is their personality. Customers will be more attracted to your business the more personal it feels.
If you don't win, try again next week.
Do not do these things or you may lose your chance to win:
Tweet more than once in each weekly time slot.
Ask family or friends to recommend you.
Neglect your website. If your tweet wins but your site is a drag, potential customers may be turned away.
Whinge if you don't win. It won't help and it will make you look bad.
Try to win twice. This opportunity needs to remain open for the next small business.
So what are the benefits of winning the #SBS challenge?
Re-tweets to over 300,000 of Theo Paphitis's followers.
Increased exposure to your website.
Potential for new customers, which means increased sales.
£50 credit towards a Ryman Business Account.
10% discount on purchases in Ryman stores, online or over the phone.
Gaining exposure through social media is a challenge for many small businesses. One problem is not knowing which direction to focus in, and the other is simply not understanding social media and using it properly.
To gain more exposure, enter this challenge and keep entering every week until you win! You can see recent winners on the Small Business Sunday website. Read the winning tweets and re-write yours to sound professional, informational and fun. Keep playing with it until it's perfect, and then submit it. If your first tweet doesn't win, you can try again with the same tweet next week, or submit a new one.
Theo Paphitis chooses six lucky winners each week. You don't have to wait long for results. He will begin re-tweeting about your business on Monday evening. Read the testimonials on the site to hear how fast other business owners saw results after winning this challenge.
Spruce up your website and start tweeting! Winning this contest can give you the edge over your competitors that you have been looking for.