The web is complex, increasingly so, and endlessly browsing through a plethora of websites to find the best loan is usually a tedious process: there are so many services and tools that the amount of information can be overwhelming – and sometimes contradictory.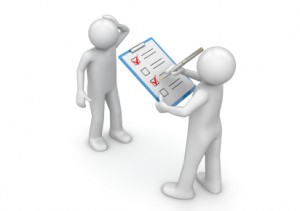 And yet, it's pretty important to find the best prices and deals on bank loans: the UK recently entered a double dip recession and it's crucial to entertain debt sensibly – irresponsible debt is part of the reason that the UK is faced with such a difficult period of economic stagnation.
Credit rating is crucially important – a bad credit rating means getting the best deal is intrinsically difficult – but, assuming your rating is in reasonably shape, here are three tips to help you find the best prices.
Use price aggregators (discerningly)
Aggregation services – like the ubiquitous MoneySavingExpert.com – are pretty good at helping you find the best prices, personal loans included. It's worth not going overboard though and focusing a search on one or two respected sites: there are myriad sites that profess to provide the best loan deals, but many of them are misleadingly affiliated with particular lenders and a bit disingenuous.
It's also worth remembering that the best sites also include forums, advice, and tools – to complement the raw information. So, if you do have a query that goes beyond the investigative process of finding a price, then these areas can help you get some impartial advice and tips to complement your search.
Don't just use price aggregators
This isn't contradictory to the point above – price aggregators are great – but it's also useful to remember that not all sites and deals are featured on price aggregation sites and there can sometimes be a time lag and disconnect between the prices that are displayed and the prices that are actually available.
There are some great deals available at the moment.
Switch and shop around to get a preferential rate
This one's a fast growing trend. Banks can be so keen to secure your business as an account holder that they offer preferential loan rates to existing customers, as part of an overall package that's designed to retain business and develop new business in the future.
A certain amount of related information can be found online, but this option usually requires person-to-person communication to find out exactly what is on offer from an alternative provider. This traditional type of search can be time consuming but worthwhile.
Another way to get a preferential rate is by checking if your profession is affiliated with any kind of scheme or union that aims to provide cheaper loans to specific professionals: police offers, for example, can receive credit – sometimes under preferential conditions – from organisations like the Police Credit Union (PCU).
If you are looking for the loan, then the combination of all of the points above should help you find something affordable, which is pretty important: debt needs to be sustainable and affordable, these days.