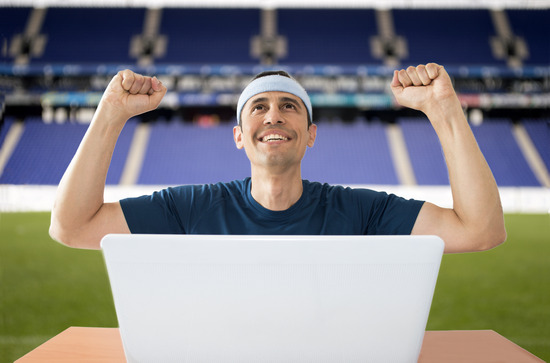 That's right. The hype is real. The chances are you will have heard about 'matched betting' at some point in the last year or so, as more and more sharp-minded punters are discovering the joys of this risk-free, tax-free method of making money from sport.
If you're strapped for cash or simply looking for a bit of extra income, there's probably no better way to make it than this.
But what's it all about, and how can you go about getting the most from this form of betting that isn't gambling at all? Luckily for you, we've got some top tips to keep in mind before you start betting. Follow these rules, and you can be well on your way to making hundreds (and even thousands) of extra pounds per month.
Get to grips with the basics
First of all, although matched betting is a simple concept, you need to make sure you know exactly what you're doing before jumping straight into it. There are plenty of guides to matched betting available online, so take the time to read through them, read them again, and then read them another time.
Put simply, matched betting relies on taking advantage of the free bets offered by the likes of William Hill and bet365. They're offered in the hope that you'll take the incentive and go on to bet more of your own money, but what you really ought to do is use the free bet to match another bet with another bookmaker. By hedging your bets against both possible outcomes (team A wins, team A loses), all of the risks usually associated with betting are removed.
Set yourself targets
Asking how much money you can make from matched betting is like asking the length of a piece of string. In any case, the more you put into matched betting, the more you'll get out of it. With that in mind, it's worth being disciplined in your approach and setting yourself achievable targets.
Setting aside just a few hours every month can be enough to yield incredible results, and by being structured in your betting, you can maximize profits. It's not uncommon to reach profits of over £1,000 a month, but only if you put in the legwork.
Get assistance
If you aren't 100% comfortable with the process of matched betting, it's worth remembering that you aren't alone. There are plenty of people out there with the expertise you don't have yourself, and they're more than willing to offer their services to you.
By signing up to a matched betting service like Profit Accumulator, you'll be given access to all of the best offers and opportunities currently available. Such sites spend their time finding the best chances to make money from matched bets so that you don't have to – all of the hardest work is already done for you!
Profit Accumulator, for example, offers three pricing plans: Free (trial), Platinum (monthly) and Platinum (yearly). Once you've signed up, all that you need to do is log in and start earning money.
At first glance, matched betting might sound like one of those 'get rich quick' ideas that never really work, but on closer inspection, you'll find that it really does work – and works well! You'll be hard pressed to find a simpler or more efficient method of making a lot of money in a short amount of time, so why not give it a go yourself?