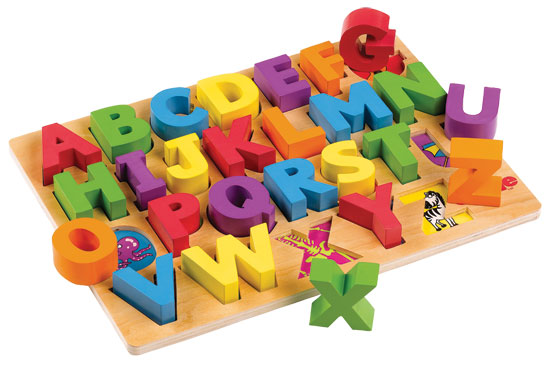 Many parents and carers think that they need to spend a fortune on the latest, expensive electronic gadgets in order to give their children the best This is simply not true. A US study has found that some of the simplest traditional toys are in fact the most effective aids to learning.
For example, coloured building blocks encourage creative play and support psycho-motor and language skills development. Tests have shown that playing with coloured building blocks has been far more effective in aiding language development than watching baby DVDs that had been proven to help language learning.
In recent years parents have been persuaded that only modern, hi-tech toys are effective learning aids. These claims, often made by the toy manufacturers, are largely unsubstantiated. Recent tests have shown that many traditional toys, such as simple building blocks, are far more effective learning toys as they naturally encourage the child to use their hands, listen to their inner language and use their imagination. They are also a great way for kids to play together cooperatively.
So if you are looking to buy toys for a youngster this Christmas I suggest you take a look at some of the tried and tested traditional toys, such as those available from mulberrybush.co.uk. They always have an exceptional range of traditional wooden toys, dolls prams, carpenter sets and much more, all at very reasonable prices that will not break the bank. All of their products are of the highest quality and they have some great Christmas toys like the Christmas jack in the box and the De-Luxe Nativity Scene. Traditional toys that will bring fun and delight on Christmas morning.