GetPoundsBack (www.getpoundsback.co.uk) offers a new and unique service designed to enable consumers to redeem unused funds built up in their PAYG mobile phone accounts. Significant numbers of consumers using PAYG (pay-as-you-go) mobile phone price plans for their smart phones offered by any of the UK's licensed mobile phone operators tend to use a TopUp plan.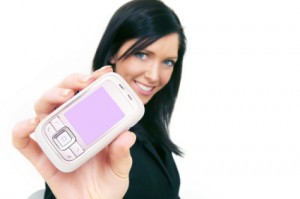 These are usually bundled with a number of free texts and a specified amount of web access. The price plans usually stipulate that unless customers TopUp their accounts monthly by a fixed amount (e.g. £10) then they will typically have to pay 25p per text and £1 per day for web access.
There are many consumers who do not use up their monthly call charge allowance but still TopUp their phones in order to continue receiving the bundled free texts and web access. Over time, unused call and text credits build up, which are difficult if not impossible to redeem. GetPoundsBack has launched a service that enables consumers who have built up unused credits to turn some of their PAYG credits into cash. It can be used to take payment on any brand mobile handset, whether it's an Apple, Android, Nokia or any other cellular phone.The cash is usually available to the customer within 45 days after the transaction has taken place.
GetPoundsBack director Neil Skermer said "For consumers on PAYG price plans, the only way to spend their balance is by making phone calls. Many of them don't and have built up credit balances of tens or even hundreds of pounds. There are also many customers who upgrade their mobile phone leaving unused credit on previous models. There are virtually no methods for consumers to convert these funds into cash. The key advantage of our service is that customers will get back around £6 in cash for every £10 of mobile credit redeemed, with GetPoundsBack receiving a commission of only 6% for providing the service.
The rest goes to the phone operators and other service providers. For many customers, it will be preferable to have the money in their own pocket rather than it languishing in someone else's account. In summary, GetPoundsBack is offering a unique service, which enables customers to simply convert their surplus or unused phone credit back into cash."
How PAYG cashback works:
After the customer has decided how much of their PAYG credit they wish to redeem, there are just three simple steps to follow:
1) Click to 'Pay by Mobile' on the relevant GetPoundsBack web page to be directed to the first payment screen. Here, the customer enters his or her mobile number. After clicking on 'send my code', a pin code is sent to their mobile.
2) The next screen asks the user to input the pin code that has been sent to their mobile. This is for security purposes, to verify they are the owner of the mobile phone.
3) When the user enters their pin code, their payment will be confirmed
Their cashback will be available for payment as early as the 15th of the month following the transaction.