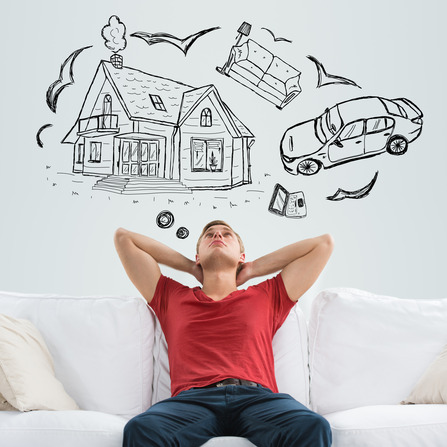 With so many loan types now available, it can be hard to choose one that is right for you.
For those who require a large sum of money, a homeowner loan can be a good option. A specific type of secured loan, homeowner loans allow you to borrow money against the value of your property.
As it's a loan secured against a property, there are legal requirements to consider when undertaking this type of borrowing. For example, in addition to your mortgage provider your chosen lender will have to be included on the Land Registry documents for the property in your name. With all of these things to consider, it is important that you understand the ins and outs of such a financial commitment.
How Much Can You Borrow?
There is no set amount you can borrow through a homeowner loan. Although they typically range between £3000 and £100,000, it can depend entirely upon the lender you are working with. Some will offer more and some will offer less, so looking around to find the right fit for you is a must.
Although your credit score will be a factor for many lenders, there are some that will use this only in conjunction with other aspects of your financial well-being. Of course, the value of your property itself will play a part in how much cash can be released, so knowing the amount of equity you have in your home is a good starting point when calculating how much you might be able to borrow.
Naturally, any lender will want to know that you will be able to keep up with repayments, so having a good handle on incomings and outgoings is advisable at the start of the application process.
What Can You Use the Loan For?
If you secure a loan, what you use the money for is really up to you. However, loans for homeowners are commonly used for improvements in and around the house. It might be installing a new kitchen, building an extension or converting the attic: a loan can unlock the potential in your home.
But home improvements are just one option. You may want to use the money to fund a wedding, buy a new car or pay a loved one's university fees – it is up to you. An increasingly popular option for people who have secured a homeowner loan is the consolidation of existing debts. Such a lump sum can be incredibly useful in paying off credit cards and other borrowings in order to start anew financially.
Am I Eligible?
As long as you are an adult and a homeowner, you should be able to apply for a homeowner loan. For some lenders, you will need to have built up positive equity in your property, but this is not the case across the board. So don't feel shut out if your home is in negative equity – it does not necessarily mean you are ineligible for all loans in this category.
Unfortunately, if you are not a homeowner, you cannot apply for one of these loans. But remember there are other options such as extended overdrafts, credit cards or unsecured personal loans. But if you are in a position to apply, be prepared to be patient. This is a big commitment for both you and your preferred lender, so the process must be handled properly. The application process can take a few weeks to complete, but it will be worth it in order to make the most of your home and your money.
How Long Will It Take to Repay?
As with the financial commitment of a mortgage, homeowner loans can take up to 25 years to repay. Bear in mind, though, that most lenders are flexible – you should be able to choose a borrowing term that is absolutely suitable for you. After all, the money is for you to make changes that will make your life better, and the best lenders will work with you to ensure that this is the case.