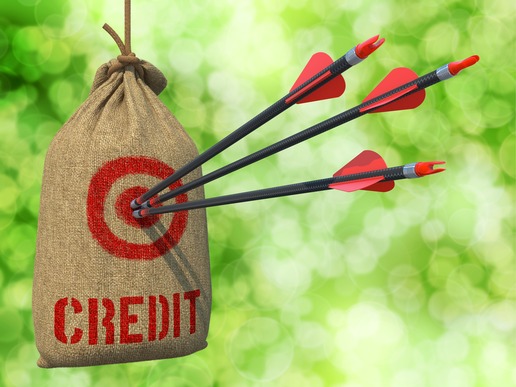 If you've been unlucky enough to be turned down for a mortgage, loan or a credit card limit increase, don't panic – you're not alone.
For many people, this is the first time they learn that they even have a credit score, let alone be told that their credit rating isn't high enough to grant them the product they'd applied for.
So what exactly is a credit score, and why is it so important?
When you apply for any kind of credit, most lenders will need some form of assurance that you are in a position to repay the money they have lent you, including any interest. To help them assess this, they collect information and calculate a credit score. Generally, the higher the score, the lower the risk it is for them to give you credit.
Most lenders will take into account the following information when calculating your credit score:
Your application form.
The information they'll ask you for may vary depending on the type of credit you are applying for, but it may include details of your occupation, income and your outgoings, such as household expenses, utility bills, leisure, transport and, most crucially, existing debts. It may also include the reason why you want to borrow the money.
Your credit report.
Potential lenders will also want to satisfy themselves that you have a good track record of repaying debts on time, and that you are credit-worthy. Lenders will obtain your credit report from one or more of the three main credit reference agencies – Experian, Call Credit and Equifax.
Your credit report may also include a score, calculated using information drawn from the following major sources:
Electoral roll information
Publicly available information which contains details of your address.
Current financial history.
Any county court judgements, Individual Voluntary Arrangements, bankruptcies or other court judgements that might suggest a history of debt problems.
The credit ratings of individuals you are linked to, such as a spouse or a business partner.
The number of searches other lenders have made on you, indicating that you may have been turned down frequently for applications for credit.
Bank and building society account data.
Historical information.
Although the credit report takes into account all historical information over the past six years, lenders may also use additional historical information they may have on you from their own files.
The credit score.
Once your prospective lender has collected all this information, they can then gauge your creditworthiness by assigning a numerical score – your credit score. This helps them to determine whether they can extend or refuse credit, or in some borderline cases they can calculate an individual interest rate and repayment period that sufficiently covers their risk.
Your credit score isn't set in stone, however. If your credit application is turned down, don't panic. Different lenders may calculate different scores from the same information, and the same lender may even calculate different scores based on the type of product you are applying for. And you have the power to improve your credit score over time. Simple ways to do that would be to pay off an existing loan before taking out another one, close down unused credit card or bank accounts or check with the credit agencies that there isn't anything on your credit report that shouldn't be there.
Things to consider before applying for credit.
Other things to consider are making sure you are registered on the electoral roll at your current address, keeping your spending well within your credit limit on credit cards and reducing the number of applications you make for credit. It's a good idea to check with one or all of the credit reference agencies to see where you can make a difference to your credit report before you apply again.