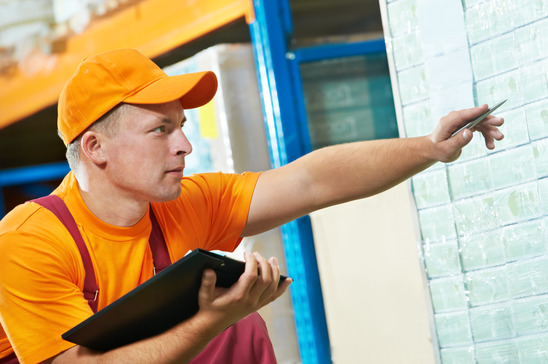 Cantilever racking systems are one of the most widely used warehouse solutions for businesses which need cost effective storage.
They are convenient to install and offer cost benefits over other types of racking, so using them in a warehouse application makes sense for new set ups and for companies which are looking to reorganise their existing layout with new racking. They are ideal where large, long or bulky items need to be stored and where constant access for picking will be a requirement.
Essentially, a cantilever racking system has a central upright section which is placed on the floor with a foot, or base, which is welded to the upright. This means that a stable platform is created for the cantilever supports which are added later. Due to the simple design of cantilever rack, it can be used in a wide range of situations, from large warehouses to smaller stock rooms. Once the base and upright have been positioned, all that is required is to fix a cantilever arm to the upright. This usually done with a simple bolt system which connects the arm to the upright and holds it in place. When goods are placed onto the load-bearing arms of the system, the cantilever transfers the force of the load down and into the upright section, so the whole system becomes incredibly stable, even when heavy items are loaded up together.
Suitable Uses for Cantilever Rack Solutions
Any company that needs to store items in an easy-to-reach way will benefit from cantilever racking. Because of the high load-bearing nature of the system, heavy items can be stored quickly and efficiently, such as steel members, building materials, lumber, furniture and household appliances. With the versatile system, long items can be stored, too, perhaps with three or four cantilever arms being used to support lengthier objects such as piping, lighting columns, steel tubing and extruded sections of aluminium. Cantilever rack solutions are commonly made from box steel and then covered in a protective layer of paint, so they can be used for external storage in yards, just as much they can in warehouses. Along with storage applications, they are ideal for some retail environments, such as garden centres and DIY stores.
Why are Cantilever Rack Solutions Cost Effective?
Selective Working
With a cantilever racking system, all items can be seen easily. For operations where first-in, first-out processes are used, cantilever racking is ideal because it allows the entire contents of the rack to be seen from the aisle. Furthermore, everything can be picked from the aisle, too.
Efficient Working
Because a cantilever rack has no front upright, with the entire load being passed through the rear upright, all of the front is open for loading with nothing getting in the way. This makes for easier moving and handling of goods, with all of the front being accessible. Standard racking loses up to a tenth of the front due to front-facing uprights.
Flexible Working
Due to the open front of a cantilever rack, longer loads can be stored easily. Indeed, loads of different lengths can be stored on the same cantilever arms, thus reducing the need for the amount of racking overall. Loads of 3 metre, 4 metre and 6 metre steel tubing, for example, can be all stored together on the same section of racking.
Spatial Working
Due to the design of cantilever racking, heights of arms can be adjusted easily. Furthermore the entire rack can be re-oriented, if required. This means that the space taken up by the system can be reorganised to accommodate new sorts of goods or to deal with new working methods, depending on what the prevailing needs of the warehouse happen to be. The ability to reorganise space is one of the key advantages for the cost effectiveness of cantilever racking.