Many towns now have their fair share of empty shops and Worthing is no different. There seems to be an influx of PC, laptop and games console repair shops springing up all over the place. The reason I know this is I because I was looking for a company who could repair my PS3 as I got the fault called YLOD (yellow light of death) this is where the PlayStation will not start up and just bleeps at you. You can't even eject your favourite game!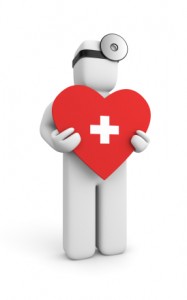 Many of the computer repair centres I visited in Worthing wouldn't guarantee their repair for more than 30 days so I thought this must be for a reason. After asking a couple of shops how they ACTALLY fix the consoles some were very vague especially when asking if they could keep the parts they replaced. Many backtracked and admitted it probably wouldn't last that long but at least I would be able to get my £40.00 Call of Duty disk out of it!
I realised after reading many online tutorials this fix was not going to be permanent unless I sent it to off to SONY themselves where they replace the PS3 for refurbished model which I understand is about £150.00. Steep when you can now pick up a NEW slim PlayStation 3 for around £200.00
Although the repair centres can temporarily fix the PlayStation console most don't replace broken parts only do something called a re-flow fix by heating up various components inside the PlayStation console. This works and get the PlayStation working again but it doesn't last that long. I would say for me as an average gamer about 4 to 6 weeks.
If you are going to let a computer shop repair your console then ask them to explain what the repair involves and what parts are going to be replaced.
I used Acefones in Worthing to fix my PS3 and so far my console is still working after 4 months, so far so good! Acefones also offer mobile phone unlocking and repairs and very reasonable rates.