During these difficult economic times You Could Save has been very successful in providing companies with a low cost and effective way of publicising the goods and services they offer.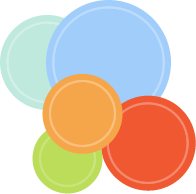 In January 2009 we became one of the Times Online Top 20 Best British Personal Finance Blogs.
In March 2010 be became one of the Times Online Top 25 Favourite Tweeters alongside well known brand names including a star from Dragons' Den.
In October 2010 be became one of the Times Online Top 20 Twitter Accounts to Save You Money
This third accreditation is so exciting and makes all the hard work worthwhile.
We achieved this by offering our clients the chance to speak directly to the public through well written, readable editorials. Many senior individuals within organisations now view our articles as being more effective than traditional forms of advertising. The articles on our site gain a broader audience faster and a more immediate response to the services and messages you offer.
Market research shows that 78% of consumers trust peer recommendations, while only 14% trust advertising. Our site offers consumers the chance to make their views known, giving your company the chance to gain those all important recommendations.
Many consumers think that "Saving Money" is about cutting costs persistently until they can't cut anymore? Who wants to live like that? Life has to be a balance? We focus on the value, not the cost.
We aim to provide information that is competitive and informative, a team of moderators and IT specialists do the technical work.
You Could Save is small enough to dedicate time and target your needs. Is it times for you to think about making a positive "CHANGE"
Follow us on Twitter