If you are involved in sourcing and providing suitable vehicles for your business then you will be very aware of the work, the headaches and the costs involved.
These days, business car leasing presents a realistic alternative option that can save you money, reduce your workload and alleviate your transport-related headaches.
Financial Planning & Forecasting Your Vehicles
Having a fixed monthly payment for your vehicle or vehicles is a godsend when it comes to financial planning and forecasting. Leasing a vehicle today is often significantly cheaper than purchasing one, particularly if you are changing your vehicles every 1 to 4 years. What's more, you are not generally required to make a down payment at the commencement of the contract.
Also, the VAT that you are paying each month may, in part, be recoverable!!
As part of the business car leasing agreement you may opt for the leasing company to take responsibility for all vehicle maintenance costs and arrangements, thus alleviating these particular worries. Disposal of used vehicles is also no longer a concern as they are simply returned to the leasing company at the end of the lease period. So there are some clear advantages that should result in your saving money, saving work and reducing worries and stress. But one of the most significant advantages is that business car leasing enables you to choose the models that you and your staff actually want to drive. Having a reliable and prestigious vehicle does an awful lot for staff morale and creates a significant impression with your business clients.
Do The Research And Thou Shall Find The RIGHT Car!
If you are looking for a new company vehicle or you are an individual that their company provide benefits for employees who use their own cars for business, here are some great resources to read. It is really important to do your research on the latest models of cars and vans. There are so many useful car review websites online and in magazine style that will help make it easier to make an informed decision on which vehicle will be suitable for you.
A Few Great Resources: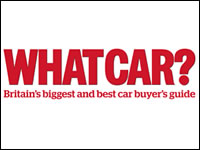 www.whatcar.com – is a consumer car magazine that publishes independent motor news and reviews. What Car has over 4000 car reviews, including new and secondhand? Cut hours out of your research! Perhaps you want to know about miles per gallon or how comfy the drive is, if so then you can read real car owners feedback.  The what car website even has a car leasing section too. Whether you are looking for a cheap deal or want to know the difference between a business contract or personal contract you will not be disappointed with their website. Follow What Car on Twitter for all their latest news and tips @whatcar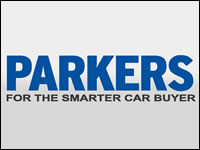 www.parkers.co.uk – has the latest new and used car reviews, plus owners ratings and facts to help you choose your next car. I like the facts and figures section as it tells you everything you need to know about your next car. Again like other sites you need to know running costs, performance statistics etc. The website is easy to use with a click the logo and quick find tool to get you where you need to be! Follow Parker for the latest news and car buying tips @parkersnews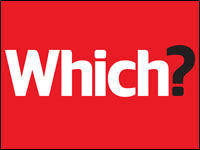 www.which.co.uk/cars/ – Access their dependable car buying advice website with many expert reviews and advice pages. Which also have a used car valuation tools if you need to know what your old car is worth. Plenty of new car reviews and driving advice for the best motoring experience over the coming years. Get all the latest car news, reviews and advice from Which on Twitter and they are happy to help with your motoring queries @WhichCar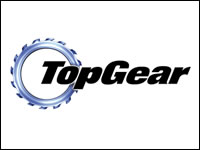 www.topgear.com/uk/car-reviews – Are you a fan of Top Gear? If so, you love this part of the website. Top Gear car reviews have up-to-date test drives; car specs guides, ratings and photos of more than 450 different car models. Zoom over to the website and check it out! If you are a fan of all things cars then follow BBC Top Gear on Twitter @BBC_TopGear or indeed the three entertaining presenters:
Jeremy Clarkson – @JeremyClarkson
Richard Hammond – @RichardHammond
James May – @MrJamesMay