Want to cut the cost of your car insurance?
Most people would like to reduce their premiums, but what's the best way to achieve that?
The most effective way I have found of cutting costs is to compare car insurance quotes by using specialist Internet comparison websites.
More and more people these days are becoming Internet savvy and are using such sites to their benefit. This is becoming ever more important at a time when premiums are increasing as crime involving cars takes its toll on motorists.
The chances are that you will find, when you next come to renew your annual car insurance that you are facing a hefty hike in the premiums, particularly if you are unlucky enough to live in a postcode area where crime is rife. It's never a good idea simply to "bite the bullet" and accept the automatic renewal quote.
A visit to a comparison website is likely to result in a considerably lower quote which will certainly be welcome in to-day's straitened economic times.
Comparison websites make the process of comparing insurance easy since you are able to see all the quotes in one place. When you compare insurance online you simply enter your details once and the software does the work for you.
The websites then search the biggest and best brand names in insurance to find the quote that suits you. In addition, you can consider more than just price – you can compare policy details too and what the excess will be. Some companies even offer cash back. It couldn't be easier.
You are left with only a couple of things to do – to decide between the options on offer and to choose how you are going to pay. Paying upfront will be cheapest if you can afford it!
TIP
Make sure you tell the insurance company about any modification that has been made to the car, even if you didn't make them. It is your responsibility to know if it is standard or not! This includes things such as:
Alloy wheels
Body kit
Window Tinting
Engine Modifications
Exhaust
Paintwork
Suspension
In the event of a claim, many insurance companies examine the car closely to see if there's any way they can get out of paying up – Tell them everything!
Resources – Four Top Insurance Comparison Websites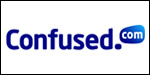 Confused.com – You can also follow Confused on Twitter they don't bite! Confused.com are happy to answer any questions you might have  @Confused_com You can also meet their Robot BRIAN @BRIANtheRobot Brian often holds some fun competitions.
Moneysupermarket.com – Follow Moneysupermarket on Twitter @MoneySupermkt they will try and help you save not only on your car insurance but various other areas like gas and electricity. Why not send them a tweet and say hello!
Comparethemarket.com – You can follow Comparethemarket on Twitter @comparethemkt Keep up to date with news and follow tips to help you save. You can ask question via their social media channels. What are you waiting for get following?!
Gocompare.com – Why not follow Gocompare on Twitter @Gocompare You'll find news and tips to help you save money. They often have twitter chats and run various competitions. It doesn't take much to save!
Click HERE to jump to the comments section:
Do you use a car insurance comparison website?
How do you compare your car insurance?
Has you insurance gone up every year?
Do you have any tips to get cheaper car insurance?
Do you pay upfront or monthly?
Do you think comparison websites leaves us open for "you didn't tell us something" if you need to make a claim?
Don't forget to subscribe to our FREE email Newsletter (below) to receive the latest tips and offers to help you get more for your money each month! Why not share this article with your friends and family by use the social media buttons.