Kempf's is a simple mandate borne out of good, old-fashioned common sense. After all, how many of us own a tent that we use no more than a couple of days over the summer?
How many of us have a slow-cooker that we've only ever used once or twice, but we hold on to 'just in case'? How many of us make a journey in the car with four empty passenger seats? And on the flip side, how many of us have loft space in our homes that are only ever half-full?
It seems obvious that the solution to all this wastage is sharing, but what Hervé doesn't impart through his little nugget of wisdom, is how one can share better. We take a look at the options…
Friends and relatives?
Family and friends tend to be a good resource for borrowing and lending. But the fact of the matter is, if you solely rely on friends and family for sharing, your borrowing base will be pretty small. Let's say Pete is using his power drill for some DIY on the weekend you need to borrow it. Auntie Helen's garage is already full and unable to accommodate the snorkelling equipment you use only one week a year.
With friends and family, there's also 'the informality factor' that can lead to awkwardness. The Tupperware collection that goes astray, the sander they claim was theirs all along. It's not that you can't trust them, it's just that with people you know well you'd never make a note of where things end up.
Neighbours?
A study by Circle Anglia revealed that people aged 65 or over were pretty likely to know their neighbours, with 82% saying they chat with neighbours regularly. Compare this with the under-25s, a mere 44% of whom said they'd talk with their neighbours. Local communities, it seems, are becoming less well-integrated. Going round to the neighbour's place for aclichéd cup of sugar isn't easy if you don't know them. And asking to borrow their lawn-mower seems a pretty tall order for a virtual stranger…
Strangers?
On the face of it this may seem like the least appealing option but, thanks to developments in technology, it is rapidly becoming the best. The internet is now enabling people to connect with strangers for mutual sharing benefit in a phenomenon known as 'Collaborative Consumption'. The small sharing base you have with friends and family – and even neighbours – suddenly becomes infinitely larger, so the chances of that drill being free are greatly improved!
Unlocking the potential of sharing
It isn't just drills and lawnmowers that are on offer through this new phenomenon, as you'll see from the examples below: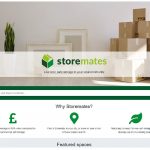 Storemates: Save an average of 50% when compared to commercial self-storage. Find a Storemate in your city, or even on your street.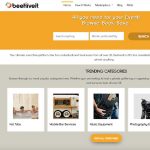 Beehiveit: Your ultimate event hire platform. Hire from individuals and specialist suppliers from all over UK. Beehiveit is UK's free classifieds marketplace.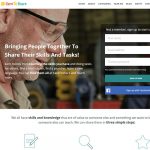 CareToShare: Bringing people together to share their skills and tasks.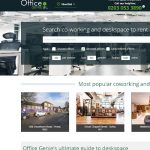 Office Genie: There's a host of reasons to rent deskspace rather than taking on a traditional long-term lease. you'll be able to search our selection of serviced offices. These sit right at the top of the scale when it comes to desk-rental options.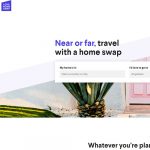 LoveHomeSwap: home swap is as simple as it sounds. You exchange your home with another lovely person or family for a holiday.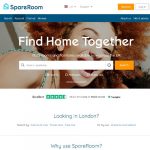 SpareRoom: The smart way to find a flat or house-mate, sharing your spare space to make some extra cash.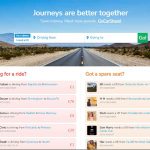 gocarshare.com: Allows you to enter a journey you're planning and ride along with someone who's going the same way. A clever way to spread the cost of ever-more expensive petrol.
Why share with strangers?
Thanks to these sites a record is kept of the lending and borrowing, so things that are yours remain yours.
Depending on what's being shared, lenders save money on everything from petrol to the price they originally paid for an item.
Borrowers save money too since they don't have to fork out for brand new items or extortionate big business services.
We all consume less and put Kempf's excellent instruction into practice!