Save Money On School Clothes
Back to school in September can be dreaded by parents each year because of the high costs of school shoes, shirts, blazer, trainers, books, pens and more!
Many Schools require certain colours or embroidered logos on the uniforms which can only be bought from specialist shops locally. Make sure you buy what you can from places like supermarkets (shirts, shoes, books, pens) where you can pick up things bargains prices.
The average parent spends over £75 on uniforms each year so for larger families, this cost can be a definite "financial hardship". So use our tips to save on your school clothing and stationery this year.
Wait To Buy
If you do not have to purchase uniforms, wait to buy your kids new school clothes. By mid-September, many shops are clearing out the items they listed as school clothes, and you can find great bargains as a reward for your patience.
If you have more than one child of the same gender, you can get away with your younger child wearing their older sibling's uniform for the first month. Then you can buy them their own uniform at a greatly reduced price.
Shop For School Uniform Online
If you are certain of your child's size, and they fit normal sized clothing, take your shopping online. Many vouchers and discounts are offered by retailers around school time. You may be able to find sites offering a certain percentage off the more you buy. If you want your child to have a couple of spare uniforms, look for deals that offer to buy one and receiving the next free or discounted. This is actually a popular promotion that many shops will run, as they understand the need for frugal parents.
Use Voucher Sites For Some HUGE discounts
Check out these voucher sites to receive vouchers and discounts both online and off: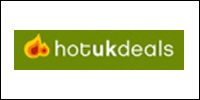 Hot UK Deals – Find discounts on School uniforms, iron-on school uniform tags, bags and school stationery. Some pretty amazing discounts can be found and I have used this website many times to upload deals I have seen on the move. Use the search facility on their website. Follow Hot UK Deals on Twitter @HotUKDeals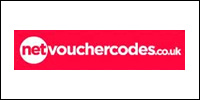 NetVoucherCodes – Exclusive voucher codes from many of the leading UK online stores. Save money on everything for back to school, uniforms, pens and pencils. You can search for a store or category and it is easy to see the many offers available. Follow NetVoucherCodes on Twitter @netvouchercodes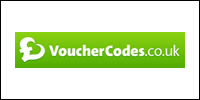 Vouchercodes.co.uk  Browse the discount codes, promotions and offer from retailers on School uniforms and stationery items you might need. They have a useful and easy to use the search facility on their website and any easy to use APP. Follow VoucherCodes.co.uk on Twitter @vouchercodesuk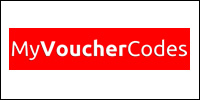 MyVoucherCodes – Find discounts on School uniform and loads of School stationery products. You might even find a School uniform from £2!  Great search options on the website so your sure to save some cash! Follow MyVoucherCodes on Twitter @MyVoucherCodes
Between school supplies, new shoes and school clothes, parents easily find themselves in a financial bind at the start of the school year. By following these tips, we hope you can reduce costs this year and look forward to a happy and productive school year.
EDITORS NOTE:
Many families don't realise that they may qualify for government help with school costs. If you are low income and are already receiving other benefits, you could receive grants or vouchers for school clothes, meals and transport.
Follow the links below to find more information and determine if you are eligible:
Government Help
Further Advice and Help Resource
Citizens Advice
What are your thoughts on "Need A Discount For School Uniform Or Help With The Costs?"