Obesity was once a term reserved almost exclusively for over-indulgent adults. However, over the past 20 years, the number of children being given this label has increased significantly.
In the UK alone, it is believed that as many as 27% of children can now be classed as obese – a worrying statistic. The knock-on effect of childhood obesity is also a cause for concern since the condition can lead to additional and potentially serious health complications.
As an example, Type 2 Diabetes, a disease normally associated with adults in their later life, is being increasingly diagnosed in teenagers who have been classed as obese. Obesity in children can also carry a stigma and the psychological, as well as physical wellbeing of children, can also be badly affected.
The cause of obesity is in essence very simple:
Poor diet – Eating too much unhealthy food, particularly with a high fat or sugar content.
Lack of exercise – Not burning off the calories that have been consumed.
Medical condition – In an extremely rare number of cases it can be caused by an underlying medical condition, but lifestyle and dietary factors are the prime cause in almost all cases.
So why has there been an increase in childhood obesity?
Historically, sugary and fatty foods have long been present in the diet of most children, but the increase in the number now classed as obese has been rising steadily over the past few decades. Children need a sustained energy intake whilst growing, so some sugar and fats are of course essential but this needs to be combined with a balanced and nutritious diet.
What is the contributory factor for increased childhood obesity?
Many believe that the major contributory factor for increased childhood obesity is a lack of exercise. Just as adults, unused calories are stored as fat in children and become increasingly hard to shake off. Chocolate and sweets are widely available on every street corner and most till points. Most children can easily afford to buy sweets and chocolates themselves with pocket money, so parents may have little control of their child's intake.
Fast Food  Speed Trap – Can't be bothered to cook!
Fast food is also much more prevalent than some twenty to thirty years ago, not only on our high streets but also across the supermarkets, almost all of which sell a vast array of ready meals and so-called convenience foods, bringing the notion of fast food right into our own kitchens. With busy lifestyles and tight purse strings, many households turn increasingly to these types of meals.
Supermarkets know "GOOD HEALTH" is better for their reputations and helps promote ethics for them online. These methods of selling also benefit consumers as it gives us free training to eat healthier on a budget. Tescos even offer free fruit for kids instore to promote health!
5 Supermarkets that offer online healthy meal recipes, tips and tricks to live a much healthier lifestyle.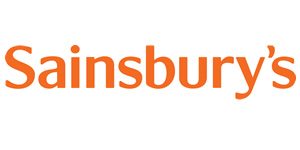 Sainsbury's – On the Sainsbury's website they have a complete section dedicated to healthy living, in fact, their company slogan is "live well for less" so they want you to save money and be healthy. You will find many healthy food recipes on their healthier eating page.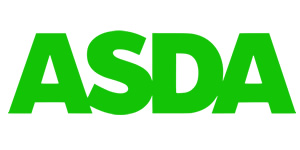 Asda – On the Asda website you will find a section called "Good living", here you will find plenty of tips and hacks to not only save time in the kitchen but to eat healthier than you perhaps do now. This area of their website also covers other lifestyle hacks so you'll save money on other areas of lifestyle too. Take a look at the Good living page HERE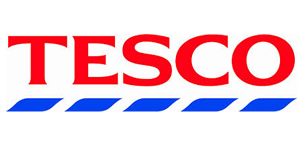 Tescos – On the Tesco website they offer healthy recipes, videos with tips and some great meal planners for the whole family. Perhaps you want to know how to bake your own healthy bread or need a quick meal idea for tonight, whatever you need you will find it on the Tesco real food page HERE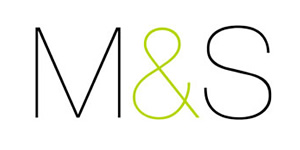 M&S – On the M&S website they have adventures in food page and tips and tricks from trying new foods to how to decorate a cake. Here you will also find some fantastic recipes for each season and currently, summer covers heat, spice, smokehouse and sweet, all accompanied with videos for each section. Take a look HERE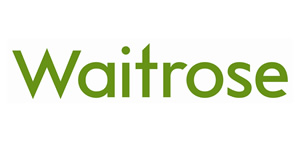 Waitrose – On the Waitrose website, yes WHICH supermarket of the year 2016 have countless, healthy recipes for everyone, even people with food allergies! The website is one of my favourites.  You'll see on the top of the website "By appointment to Her Majesty the Queen" and also "By appointment His Royal Highness the Prince of Wales". This indicates their products are sold to both the Queen and His Royal Highness, therefore of guaranteed quality. It didn't say whether they use the recipes! If you want to try some of them then you can find the page HERE
Get your kids outdoors, even if YOU have to go Pokémon hunting with them!
The amount of physical activity children undertake has also dropped dramatically in recent decades. It is recommended that children should do at least one hour of physical activity every day, yet on average, barely half of all children come close to this target. The advent of the internet and computer games means considerably more children now sit for hours in front of the TV and computer, rarely, if ever, partaking in sports. In addition, far fewer children now walk or cycle to school, parents choosing instead to drive children, either because of the distance involved or in many cases for safety and security reasons.
Children who have overweight parents are far more likely to be overweight themselves and this will almost always continue through to adulthood. It is therefore very important to try and break the cycle to reduce the risk for future generations. Whilst some may argue that this correlation points to genetic influences, research points more firmly to shared bad eating habits.
Happily, changing the eating habits of children and introducing fitness and an exercise regime may not be as difficult as imagined – changes to do not always have to be harsh or regimental – find a sport or exercise that you can enjoy as a family and set aside specific times for treats. The benefits of making even simple changes – such as walking instead of driving on some occasions – can be considerable for everyone.
Have you tried an outdoor gym, it's FREE. Read some top tips from me the other blogger on how to spring clean your finances. A brilliant way to stay lean and keep your wallet fat!
If you found this article interesting why not read my article on how to save money on your weekly shop "Supermarket Savings – Print discount coupons to save on food"