Most people need to reduce the cost of their car insurance premiums, so what is the best way to achieve this?
The most effective way of cutting insurance costs for most people is to compare car insurance quotes by using specialist insurance comparison websites. This gives you around 100 quotes from lowest to highest etc.
More and more people these days are becoming Internet savvy and are using such sites to their benefit. This is becoming ever more important at a time when premiums are increasing as a crime involving cars takes its toll on motorists.
Hefty Insurance Hikes
The chances are that you will find when you next come to renew the annual car insurance that you are facing a hefty hike in the premiums, particularly if you are unlucky enough to live in a postcode area where crime is rife. It's never a good idea to simply  "bite the bullet" and accept the automatic renewal quote.
A visit to a comparison website is likely to result in a considerably lower quote which will certainly be welcome in today's straitened economic times.
Using Car Insurance Comparison Websites
Comparison websites make the process of comparing insurance easy since you are able to see all the quotes in one place. When you compare insurance online you simply enter your details once and the software does the work for you. I also use a cashback website link to take me through to the comparison website. This tracks the visit for me and can also reward me with money later down the line. (Read our article about cashback websites HERE)
Here are our own referral links to TopCashBack and Quidco if you refer your friends to sites like this you can also earn cashback too, it's a win-win you and your friends.
The cashback websites then search the biggest and best brand names in insurance to find the quote that suits you. In addition, you can consider more than just price – you can compare policy details too and what the excess will be. Some companies even offer cashback. It couldn't be easier.
You are left with only a couple of things to do – to decide between the options on offer and to choose how you are going to pay. Paying upfront will be cheapest if you can afford it.
Before Accepting a Price Comparison Quotation
If you are going to accept a quote from the price comparison website then it is well worth calling up the company and has them check the details with you over the phone – Ask questions to make sure they have ALL the correct details from you.
Imagine Not Being Covered Because:
You have made modifications to the vehicle

You didn't mention you used the car for business use
Your annual mileage is 20,000, not 5,000

You said the car was in the garage at night but you don't have a garage!

It is easy to get something wrong or for some to be tempted to "risk" ticking the boxes which would lower the insurance quote, but it really isn't worth telling porkies – Insurance companies will do anything NOT to pay you out these days.
The Top Four Car Insurance Comparison Website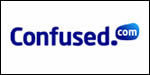 Confused.com – You might have seen the Confused.com adverts on the television? Does Brian the robot mean anything to you?  The website is easy to use and once you have registered your details you can go back anytime to recall quotes or change vehicle details. You might even want to add extras if you save enough. Confused.com often run competitions so keep an eye open on their social media channels. Don't forget to follow them on Twitter and Brian the robot too! Here are @Confused_com and @BRIANtheRobot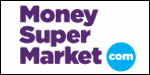 Moneysupermarket.com – Moneysupermarket is very well laid out and once registered, you can change quotes or amend your details with a click of a few buttons. Have you seen their most recent advert featuring the rapper "Snoop Dogg" in a swag blue suit and bow tie!? And don't forget if you get a quote here you'll be so Money Supermarket. Money Supermarket is also active on social media so why not follow them on Twitter. Here is their Twitter account for @MoneySupermkt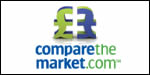 Comparethemarket.com – Compare the market…. what can I say.. those lovable little meerkat adverts which I must say have always enjoyed watching. FREE Meerkats with insurance policies, not sure if that is still the case but cute touch. An easy to use website where you can easily make changes to a quotation. Your details are stored for a later date and like other comparison websites, they are very competitive. Compare the market can be found on the social media channels too so be sure to follow them here @comparethemkt or the cute compare the meerkat @Aleksandr_Orlov who has thousands of more followers!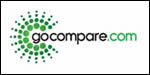 Gocompare.com – Always come up well with a competitive quote and probably one of the most ANNOYING adverts on television for me! I am sure they do it for a reverse psychology technique. Well worth entering your car details never the less… Like their competitors, they offer all kinds of quotes, home, car and even pet insurance. They can also be found on social media so be sure to follow their news on Twitter @Gocompare