Motorbikes are fun and practical
A motorbike or scooter is one of the fastest ways to get to various places by land. It allows the driver to avoid the busy streets.  You can also get past vehicles by manoeuvring your bike to the desired place.
You can benefit from riding a motorcycle if you're careful but do remember that you are at increased risk because you are more exposed than you would be driving a car.
Here are some of the safety tips you can follow when riding your motorbike or scooter:
Check your motorbike or scooter is safe.
Check your bike before you drive especially if you are going to travel a long-distance trip. This will make sure that your bike is in good condition. Aside from keeping it clean and shiny, check the tyres the brakes and the bike in general.
Nighttime motorbike rides with friends.
This is one of the major causes of accidents on the road. Drivers fail to react properly because they are not able to see what is coming. If you have to ride at night, make sure that you do not race with other riders. Follow your own pace and make sure that you can see the road ahead. Turn your headlights on but be sensitive to the other drivers. Make sure your light is not too bright, make sure it's clean and wear fluorescent bands.
Deal with slippery roads.
Drive your motorcycle at a moderate speed. Keep in mind that any type of vehicle is difficult to control when the road is slippery. Watch out for potholes and drains.
Maintain a cool head when driving.
This will save your life. You will be safe if you keep up a good attitude on the road. You will be able to enjoy the road more as well. Riding a big bike is one of the most exhilarating experiences. However, it can also shorten your life if you are not careful. Be certain to think of safety first.
Dress for the ride.
You need to have the right outfit when you are going to ride your motorcycle. You need a good quality helmet. This piece of head-gear has saved a lot of lives, so you cannot underestimate its importance. You will also need a good quality pair of gloves to maintain a firm grip. A pair of decent boots will also keep your feet protected as you cruise the road. Make sure you wear a comfortable, purpose-made jacket as well. This type of jacket will help protect you from in the event of a fall.
Five must-have motorcycle and scooter accessories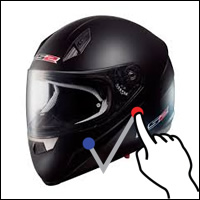 Motorbike Helmets
– From budget to Bluetooth helmets you're bound to find a motorbike or scooter helmet to suit your needs. Even if you are looking for an open face helmet to get the fashionable look for the old style Vespa scooter you're sure to find one online. Make sure you know which size you need before ordering online.
If you need cheap bike finance to buy a new or second-hand motorbike then Bike loans at Lending Expert, compare motorbike loans across the market place to find you the best deals.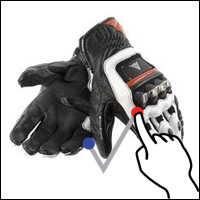 Motorbike Gloves
– Looking for a great pair of warm, fashionable, safe waterproof gloves? You'll find many that will not only tick that box but also protect your hands and skin. If you have ever been on a bike in the winter you will know how important it is to find a pair that keeps you WARM!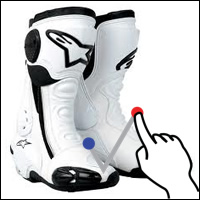 Motorbike Boots
– Protect your feet and ankles in all weathers. Some boots have a waterproof membrane lining such as Gore-Tex. Look at the full range and colour match with other protective bike gear. You can get shorter type boots but the higher they go the more protected your feet, ankles and shins will be.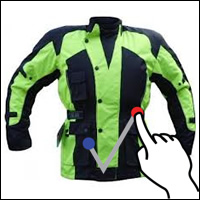 Motorbike Jackets
– Another must-have is the all-important jacket to protect your skin and spine. Look for a jacket which has high visibility, is waterproof, thermal, vented and most importantly "ARMOURED". When I see people riding wearing t-shirts during the summer months I feel like taking their keys off them!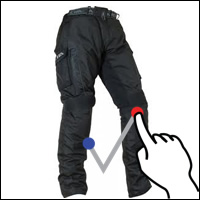 Motorbike Trousers
– Again, like the motorbike jacket make sure your trousers have high visibility, are waterproof, thermal and "ARMOURED". These days you can even get Denim Dupont kevlar lined. (like jeans) These are great if your only means of transport is a bike and you're going somewhere where motorbike trousers wouldn't be ideal.

Here is another article worth a read.
The Costs & Process Owning a Scooter, Moped or Motorbike
Resource worth bookmarking
Think Direct Gov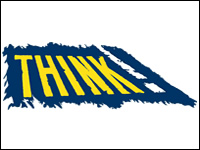 (motorcycles) – THINK! give road safety information for car, bike and scooter owners. The aim of the website is to persuade safer actions to lessen the number of people killed and wounded on the roads every year. If you own a bike, scooter or car you will find lots of tips to keep yourself safe. Follow the official THINK! road safety Twitter channel @THINKgovuk
We have re-worked this article to add some useful resources for our readers. If you have any tips to keeping safer on the roads please add them the comment section below. Please share this article with your friends and family by using the social media buttons.