Lean economic times have forced many self-proclaimed fashionistas to recessionista mode. Fortunately, it is very easy to find designer fashions without the designer price tag; you just have to know where to look. If fashion is art, then it only makes sense to master the art of finding fashion bargains. There is nothing more beautiful than merging fashion sense with financial sense. Whatever your age, gender, size or style, there is a fashion bargain for you.
Women
Miss Rebel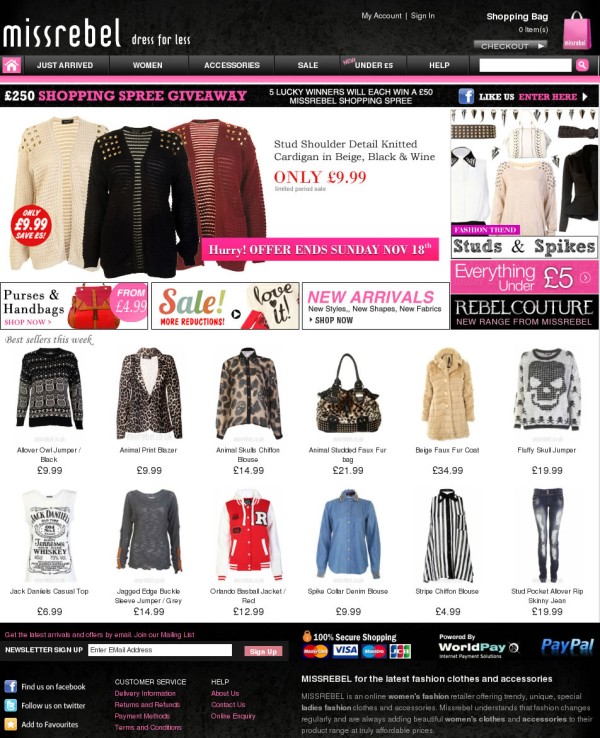 Miss Rebel is designed to help you dress for less, whatever your style. If you are looking for cutesy florals or rebel couture, then there is something for you. There is even a Under £5 tab on the website. You can shop for the perfect embellished prom dress on Miss Rebel for £4.99. If you don't have a special occasion, then you can check out the New Arrivals tab; it will help you stay in season and on trend. Once you've found the perfect outfit, you can find affordable accessories to match; Miss Rebel has designer style purses, hats, belts and jewellery. If you didn't think these prices could get any lower, then you have to browse the Sales tab. There are loads of goodies that are true steals.
Simple Be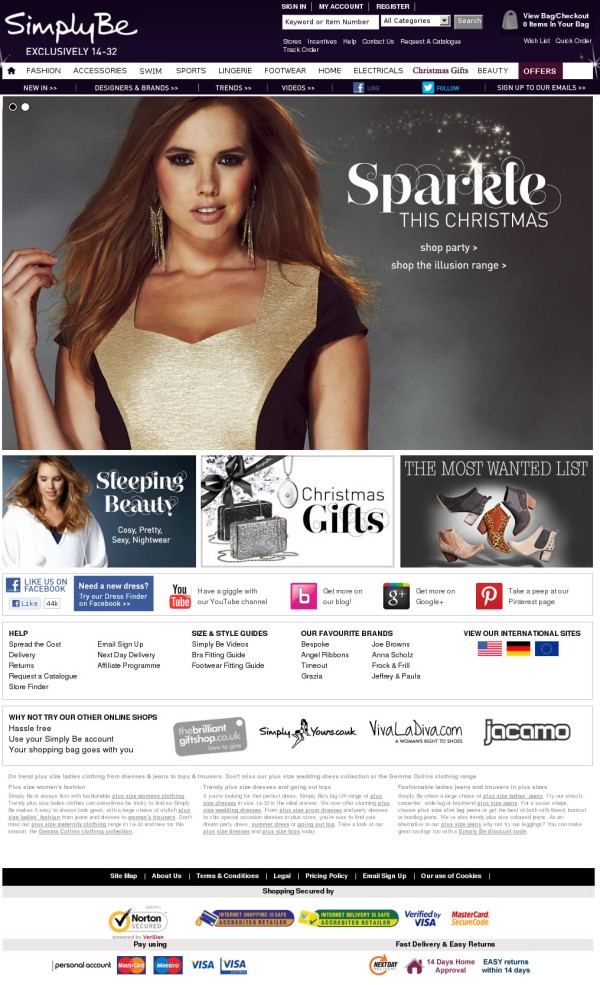 Simply Be is all about the curvy ladies. Simply Be offers a wide selection of designer fashions for plus size women from the high street. The website caters exclusively to sizes 14 up to 32. Apart from the designer fashions, women can find swimwear, sportswear, lingerie and footwear that hug their curves in all of the right places. Simply Be is all about helping voluptuous women stay on trend. The site breaks down specific designers and brands for easier navigation. You can also read up and pull inspiration from the Trend tab or watch interviews and style tips in the Videos tab.
Men
Area Menswear

Arena Menswear has been in business since 1994 and has a huge following and fan base. They offer brands like G-STAR RAW, DIESEL, SUPERDRY, LACOSTE, DUCK AND COVER, and many other well known fashion brands. They only select the best clothing and footwear direct from their ever growing list of suppliers so they can guarantee 100% genuine products. Their customer service is second to none. They also have a quirky modern retail shop in Worthing, West Sussex. If you visit the retail shop I can assure you that you'll be well looked after. One of my favourite shops in the January sales that's for sure!
Men and Women
Brave Soul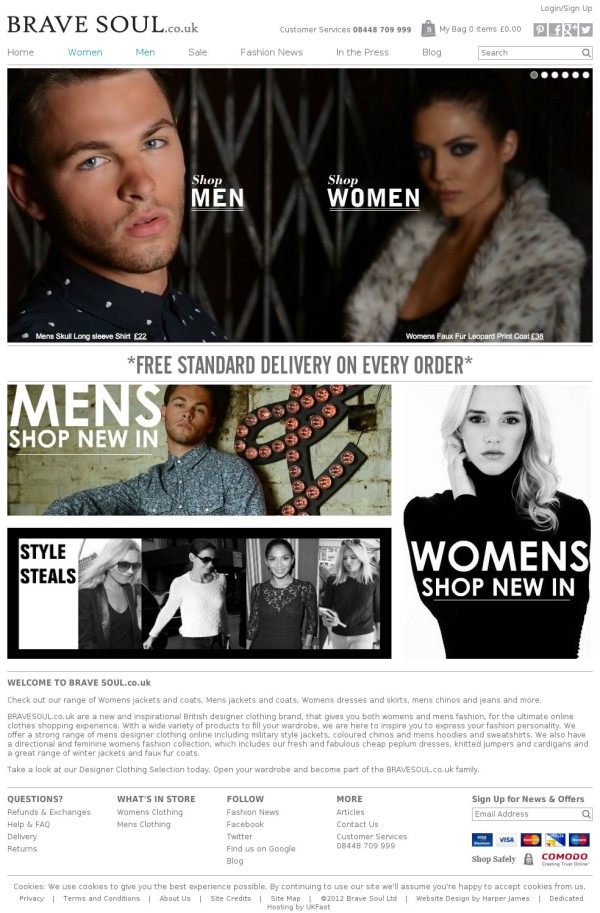 Couples looking to stay chic on a budget will love Brave Soul. Not for the faint of heart, Brave Soul carries super en vogue fashions for men and women at ridiculously low prices. Brave Soul is so hot that they have been featured in leading publications like Attitude, Shout and Woman. Brave Soul stays relevant. The Fashion News tab leads you to exclusive features like the Look Book, Style Steal, Look of the Week, trends and the Brave Soul blog.
Family – Men – Women – Children
Matalan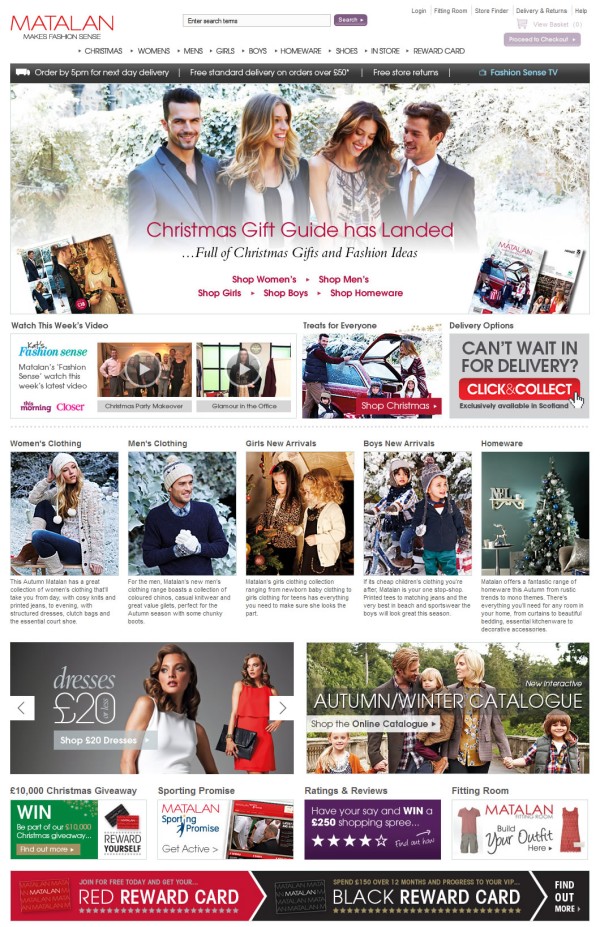 Matalan claims that it "makes fashion sense," but it also makes budget sense. You can find deals and steals for the whole family. There are collections dedicated to women, men, boys and girls. There are also themed collections, especially for the holidays, that will keep your family looking good all year-round. Matalan also carries household items that will match your family's style.
River Island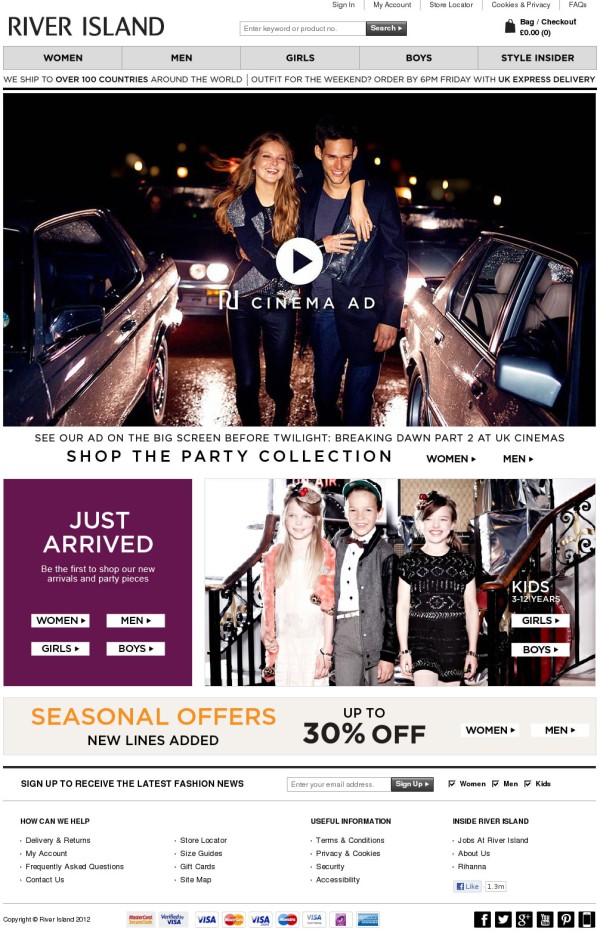 Experience, affordable fashion, customer service and uniquely River Island touches have helped the brand expand; there are almost 300 stores in the United Kingdom alone. Whether you are looking for the perfect formal evening outfit or casual denim look, you can find it at River Island. River Island has been dressing families from head-to-toe for over six decades. Almost all of River Island's fashions are designed in-house. Week after week, River Island will produce highly unique pieces that will keep your family coming back for more.
M and M Direct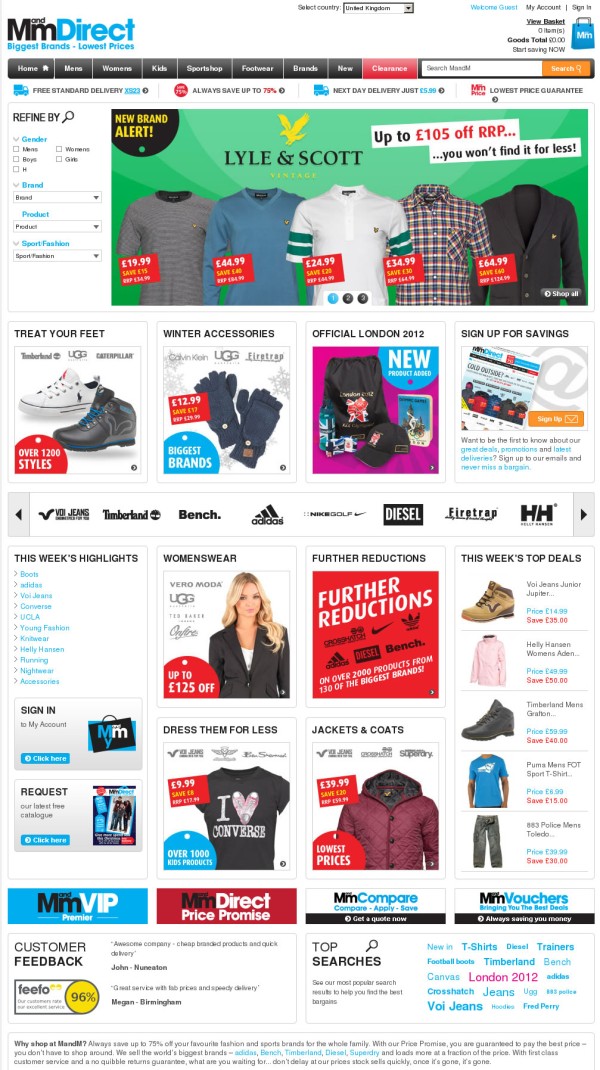 MandMDirect is all about dressing your family in the biggest brands for the lowest prices. MandMDirect makes it easy to save up to 75 percent. MandMDirect is so committed to dressing your family for the lowest prices that they will give your family their lowest price guarantee; if you find an item cheaper somewhere else, then MandMDirect will give you double the difference. It's hard to beat that kind of guarantee. With over 4000 brands to choose from, it would be almost impossible to not find something for yourself, your partner and your children.
Mature Men and Women
Classic Clothing Shop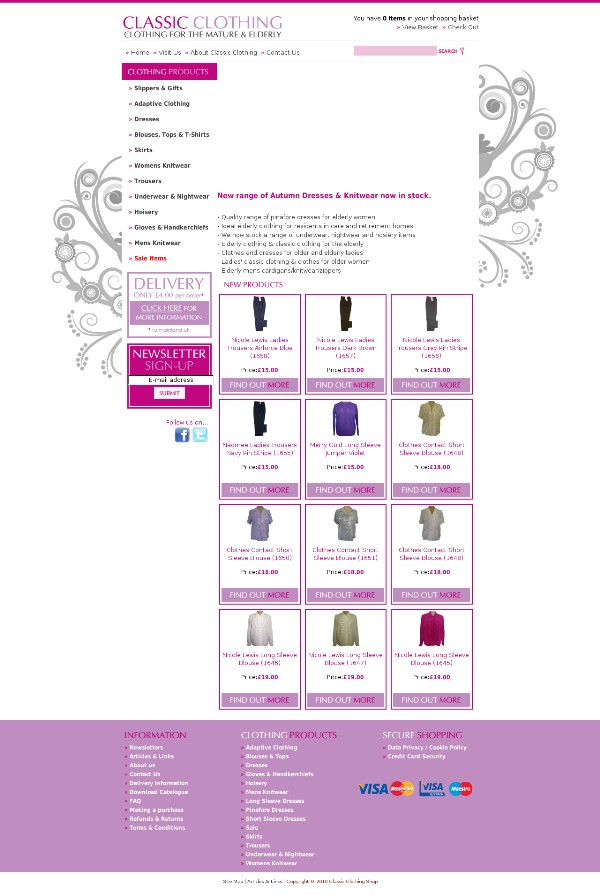 Age may be a number but fashion sense is timeless. Never underestimate your grannie's style. Always remember that your grandmother owned vintage before it was vintage. Since 1974, Classic Clothing has catered exclusively to mature men and women. Classic Clothing has a collection of sophisticated dresses, gloves, handkerchiefs, blouses and hosiery for women and knitwear and cardigans for men. Mature elderly women, in the United Kingdom especially, have a fashion icon to look up to. If the Queen can maintain her fashion sense, then so can your grandmother.
Second-Hand
Traid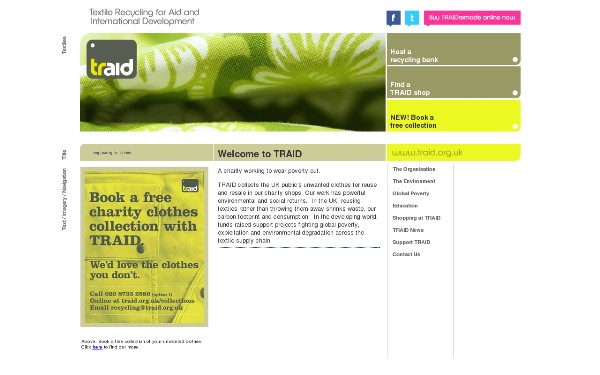 If you are obsessed with vintage, then shopping second-hand should be second nature by now. Textile Recycling for Aid and International Development (TRAID) is the place to find the hottest vintage pieces for a worthy cause. TRAID is "a charity working to wear poverty out." TRAID scours the United Kingdom for unwanted clothes that they will later resell in one of their ten charity shops across the state. Profits work directly to fund projects that "fight global poverty" and fight "exploitation and environmental degradation across the textile supply chain." While each charity shop will have its own character, high quality vintage items are common. Treat yourself to high street and vintage fashion and help humanity in the process at TRAID charity shops.