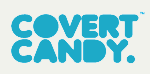 For some the luxury of designer clothes brings debt.
All designer clothing brands promote sustainability I think they be pleased to see a website that reduces the need to buy NEW so often and extends the life of  their quality brands.
Fashion habits have become more affordable for everyone, companies like eBay extended the shelf life of a piece of clothing with their online auction site, It changed many peoples NEED for new. Would you know if the person on the train next to you was wearing a second hand Henley T-Shirt? Or a winter Gucci coat? NO. But what if he or she got it for FREE?
Sustainability is about creating processes that have the ability to maintain themselves indefinitely. Commercial cotton farming for example is far from sustainable: spraying copious amounts of harmful chemicals to increase yields, not only reduces the quality of cotton, but also has harmful and often fatal consequences for farmers working in close proximity with fertilizers. Throwing millions of tones of clothes into landfill sites is also not very Eco friendly.
A website called CovertCandy does its bit for sustainable fashion by providing an alternative means to recycle clothes. They don't produce any clothes themselves; instead they provide a unique platform that allows their users to exchange clothes with each other. This means clothes get worn instead of thrown away, and no resources are wasted producing clothes that go unworn.
CovertCandy clothing exchange community provides a new way to exchange clothes online. The process is really simple and easy to use. Upload your old or vintage clothes to the site and sell them for credits (points). With the credits you earn you can then purchase new clothes from thousands of other stylish users using the platform. Fashion exchange is a growing trend, and the website offers a unique and pioneering platform that will help you get a new look totally free.
I know if I pass on a few of my designer vintage shirts, jumpers and jeans I could go a whole year with a new look at no cost.