Ever on the lookout for a good bargain I'm immensely pleased to have stumbled across this blog post in which a handful of incredible deals on and climbing frames are listed. Adventure Playsets at Bargain Prices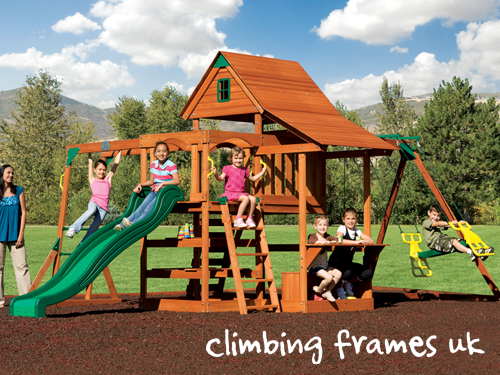 The recent warm weather looks set to continue so the kids are finally letting go of their games controllers and venturing outdoors to play. A piece of well chosen outdoor play equipment can turn an otherwise boring back garden into an adventure playground for the little ones.
Encouraging active play is fundamental in establishing healthy patterns of physical activity. If young children spend time engaged in exertive play, involving exploration and motor skill development, they will enhance their overall physical, mental and social development. Surveys have demonstrated that children who spend more time outdoors, engaged in adventurous, physical play activity are far less likely to develop weight issues and associated health problems as adults.
If you are a parent it is your responsibility to do what you can to encourage and even force your children to be more active. Maybe a bargain playset is just what you need as an enticement.